Five Day Farmers Centric Training Programme commences at Poonch Campus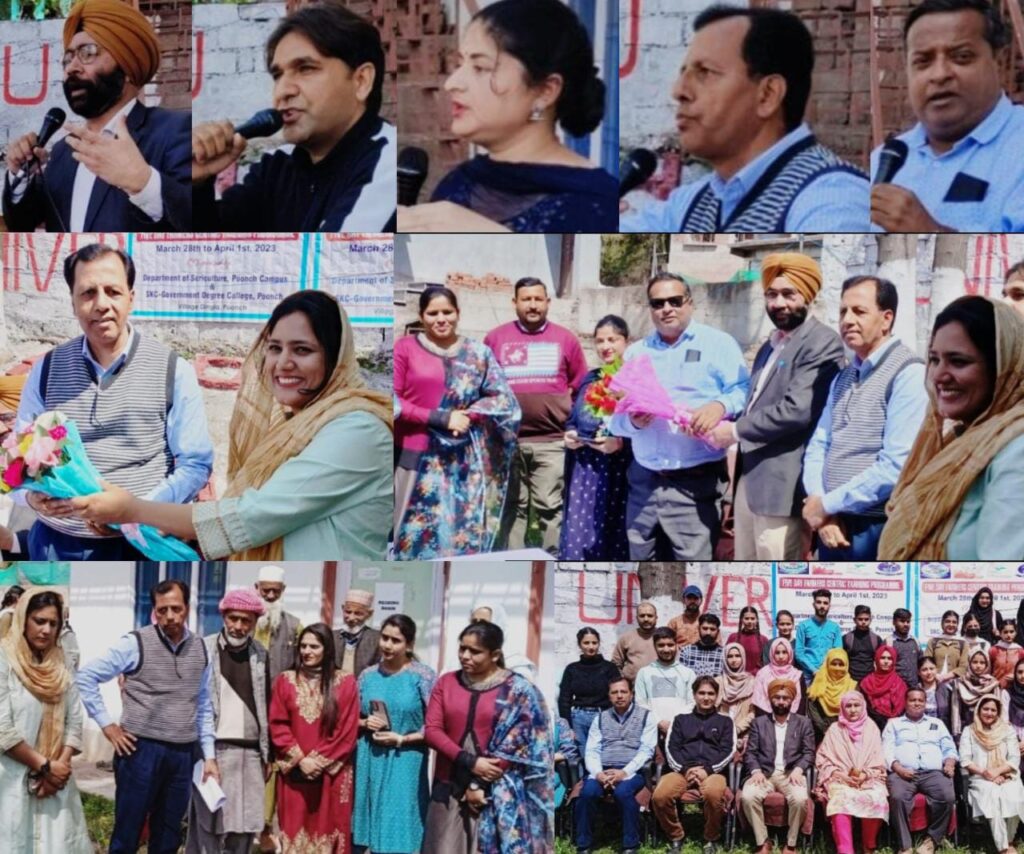 POONCH, MARCH 28: A five-day farmer training program about the latest techniques in Sericulture started today in village Dingla here today. The program is a part of the Annual Academic Calendar 2023-2024, organised in collaboration with SKC-GDC Poonch. 
Director Poonch Campus of Jammu University, Prof Dipankar Sengupta was the chief guest and Principal SKC-GDC Poonch was the guest of honour during the inaugural function. Locals and PRI members from village Dingla and its adjoining areas were also part of the training program.
Prof Dipankar Sengupta congratulated both the MoU Coordinators and said that the training program aims to provide farmers and students with information and training about the latest techniques in promoting Sericulture. He hoped that the farmers and students will benefit from the program as expert resource persons in the field of Sericulture will interact with them. He further emphasized the importance of taking all the stakeholders on board and boosting the sericulture industry in twin border districts Rajouri and Poonch.
Principal SKC-GDC Poonch, Prof Dr Jasbir Singh, thanked Director Poonch Campus for signing the MoU and said that both institutions will work together to establish the silk industry at Poonch. Prof Gurvinder Raj Verma, MOU Coordinator and HoD Department of Sericulture SKC-GDC Poonch, stated that the main objective of the MoU is to work on the same platform to aware farmers about Sericulture, which could strengthen the bivoltine sericulture industry in J&K.
Resource persons, Dr Muzafar Mir and Ms. Avinder Kour, emphasized the importance of the program and informed farmers about the latest techniques in Sericulture, government schemes, and improving their financial conditions. Dr Rubia Bukhari, Coordinator MoU and Campus officer Poonch Campus, thanked all the stakeholders for making the program successful and said that attempts will be made to provide maximum information to the farmers about the importance of Sericulture and its benefits through renowned experts and resource persons.
Students of Poonch Campus and SKC-GDC Poonch, farmers from village Dingla, and its adjoining areas attended the program. The first day of the farmer-centric training program concluded with a formal vote of thanks by MoU coordinator of the training programs, Dr Rubia Bukhari.
(NOTE: PRESS RELEASE PUBLISHED AS RECEIVED)