Leh, June 19: Sub Divisional Magistrate, Durbuk, Shakeel Ahmed chaired a meeting to review the ongoing welfare schemes and development works of the sub-division Durbuk.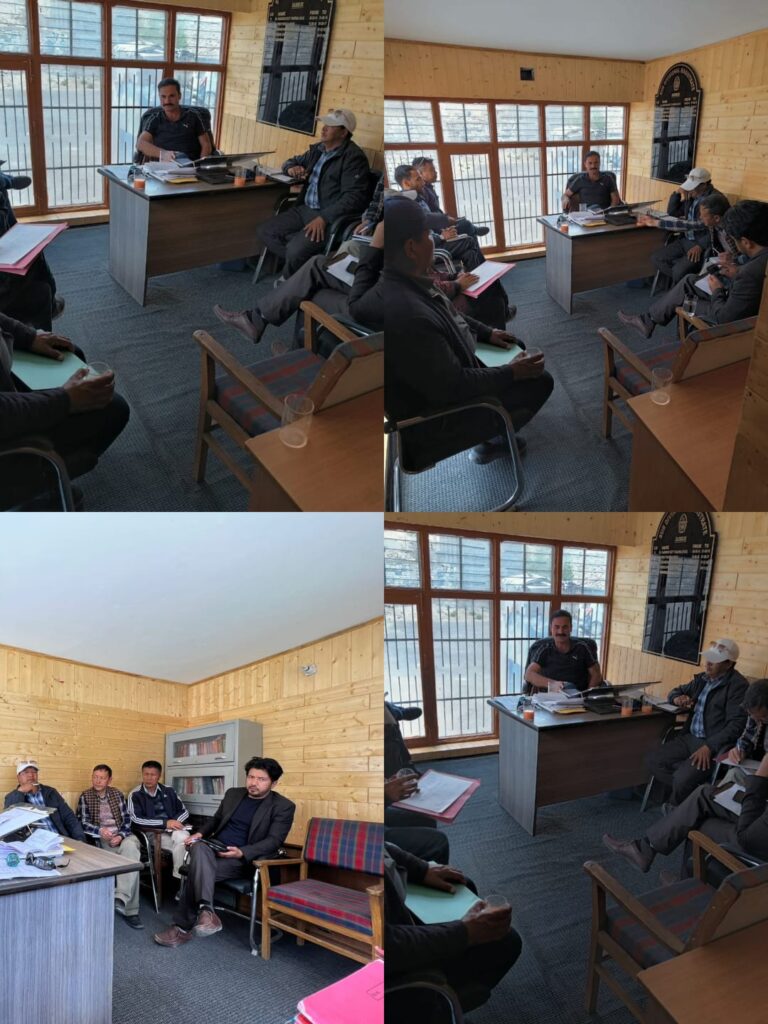 Various issues pertaining to the sub-division were discussed. He instructed the officers to complete the ongoing welfare schemes and developmental works within the stipulated time.
Tehsildar, Representative from BDO; BVO; BO Sheep Husbandry Department; ARC; ZEO; Representative from BMO; TO; Representative from HSS Tangtse; Forest Range Officer of the subdivision were present in the meeting.