Leh, June 19: Animal Husbandry Leh organised a 3-day animal birth control and anti-rabies camp in Nyoma Sub-division starting from June 16 to June 18. A total of 128 dogs were sterilized and vaccinated against rabies.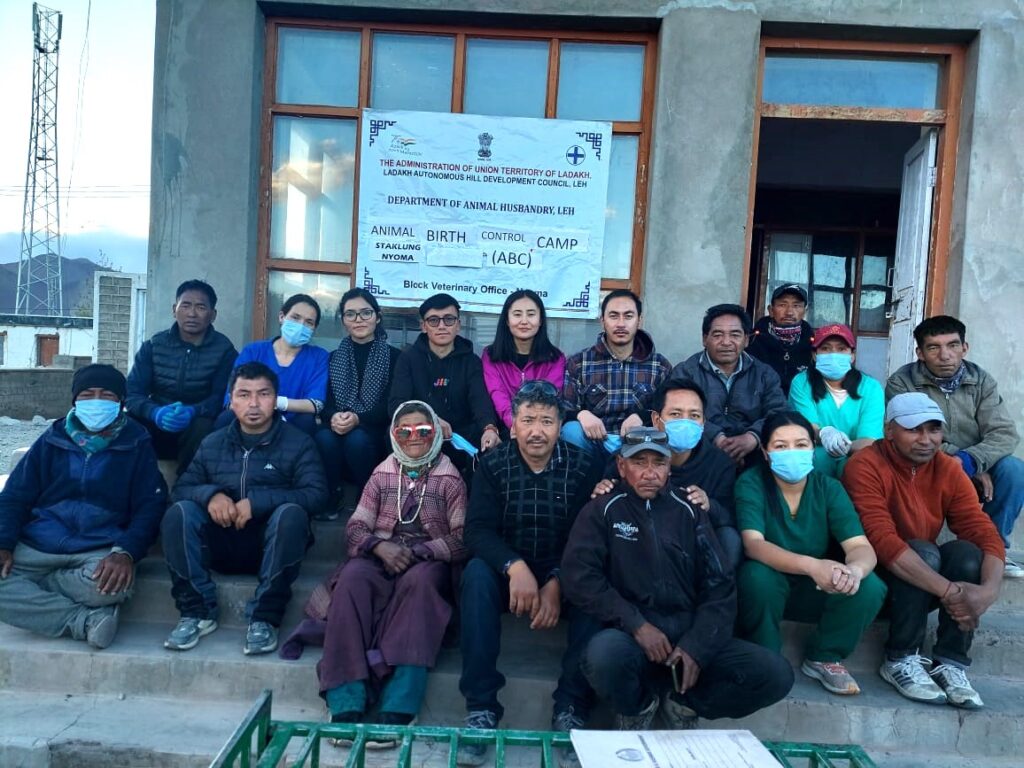 It was informed that a total of 54 dogs were sterilized in the Mudh army camp on the first day, followed by 55 dogs in Nyoma village, 18 dogs in Niddar village and 1 in Keray in the subsequent days.
Further, it was informed that the camps were part of an initiative by the Animal Husbandry Department Leh aimed at controlling the stray dog population and preventing the spread of rabies.