RAMBAN, June 19: The two-day Summer Carnival at Neeltop Ramban concluded today, leaving adventure enthusiasts hopeful for new opportunities. Organised by the Directorate of Tourism, Jammu and District Administration Ramban, the event showcased various adventure activities, including trekking, camping and musical performances.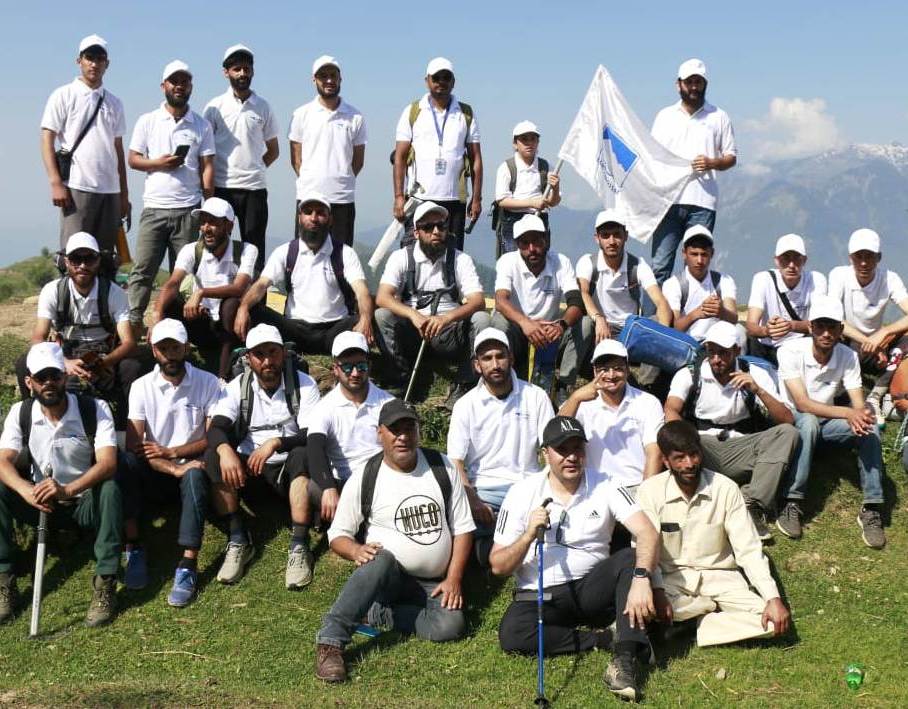 The second day of the carnival commenced with a cleanliness drive at the base camp Wasemarg, followed by a day-long trek through picturesque meadows. DDC Member Ramsoo, Bashir Ahmed Naik, flagged off a group of sixty adventure enthusiasts as they embarked on their trek to Eithantgarh, Ramban from the base camp.
DDC Member Ramban, Bashir Ahmed, praised the organisers, particularly the Tourism department, for arranging this fun-filled activity, which provided enriching experiences for the participants.
Deputy Commissioner Ramban, Mussarat Islam, stated that the objective of the trekking expedition was to promote national integration, foster a spirit of adventure in youth, build self-confidence, raise environmental awareness and develop character.
Director Tourism Jammu, Vivekanand Rai, mentioned that this inaugural carnival at Neeltop, Ramban, was the first of its kind and expressed the department's plans to explore more uncharted and breathtaking landscapes in the region of Jammu.
Joint Director Tourism Jammu, Sunaina Sharma Mehta, urged the participants to share their unique experiences on social media and other platforms to promote the unexplored destinations of the region.
The Summer Carnival at Neeltop was a collaborative effort by the Tourism Department, which has been actively promoting offbeat destinations in the Jammu Region, such as Sinthan, Jai Valley, Mahu Valley and Neeltop.
Present at the occasion were Tehsildar Ramsoo, Nasir Javed; BDO Ramsoo, Ram Paul; Assistant Tourism Officer Batote, Zaheer Abbas, PRI members and officials from the Tourism Department and District Administration.