KISHTWAR, June 19: DECC Kishtwar organised Job Fair (Rozgari Mela) in collaboration with J&K Skill Development Department at ITI Ground Kishtwar wherein more than 500 students from different areas of the district participated.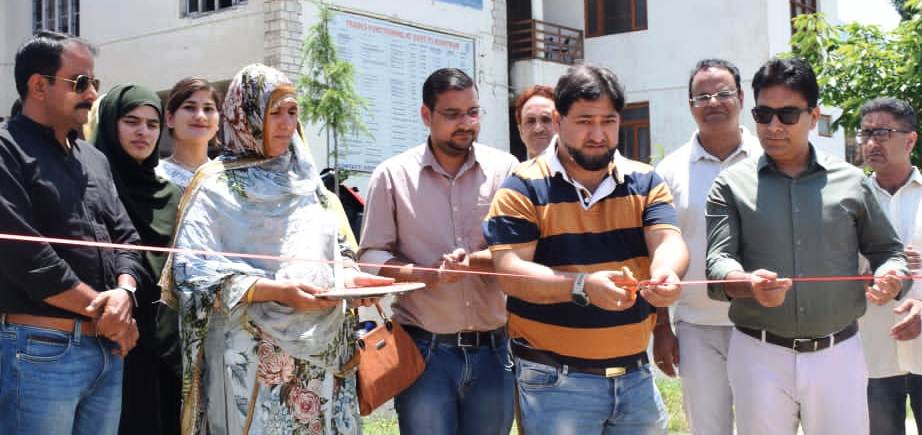 Joint Director Employment Jammu, Dr Khalid Hussain Malik formally inaugurated the Mela.
The Mela started with the inspection of stalls of line departments running self-employment schemes besides 12 companies from varied sectors also participated in the Rozgari Mela.
Representative of DIC, EDI, Agriculture, Horticulture, Handicrafts & Handloom, KVIB guided the youth for opting for the self-employment schemes as a career option.
DECC team assisted the students in registration at JAKAEMP/NCS portal so that the participants could opt for various job opportunities available as per their skill set within the J&K and outside.
Deputy Director DECC Doda /Kishtwar, Idress Lone, Principal. ITI, HDO SDAO, District Incharge EDI, representative of ITI, faculty and students of ITI also participated in the mela.
District officers educated the participants about various self-employment generation schemes and mission youth schemes being implemented by DECC like TEJASWANI, MUMKIN and Spurring Entrepreneurship.
The mela witnessed an interactive session of participants with Dr Khalid Malik, Joint Director Employment Jammu who informed the participants about importance of registration, counselling sessions, job fairs and the JAKEMP portal.
The DECC provided an online link to the participants for registration and assured the participants that in future all will be invited to participate in job fairs to opt their career of their choices.