Srinagar, Mar 24 (PTI) PDP president Mehbooba Mufti on Friday said Congress leader Rahul Gandhi's disqualification from the Lok Sabha has proved right apprehensions he had expressed in London recently.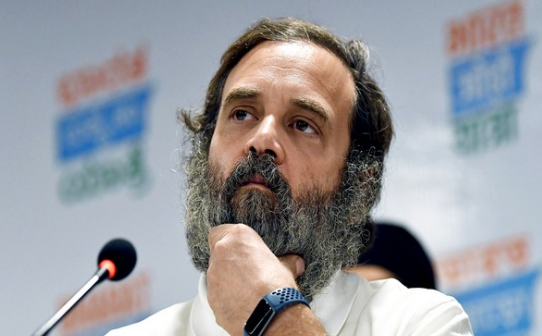 "GOI is clearly rattled by RG for emerging as a powerful challenger pre 2024 elections. Since BJP can't fight him politically, they are now subverting institutions because he refuses to do a Savarkar. The apprehensions he voiced in London are tragically being proven right," Mehbooba tweeted.
Commenting on Gandhi's disqualification, CPI(M) leader Mohammad Yousuf Tarigami said the central government was trying to control all institutions in the country for its advantage.
"I had never thought that the democracy of our country would be brought to such lows. For a long time, the government has been trying to take control of the Parliament and other institutions," Tarigami told PTI.
He said the government was not in the mood of tolerating dissent in any form.
"Today the highest body of the country has been affected. Such a haste is astonishing! The court has barely announced the verdict, suspended the sentence and given time to him to appeal. The parliament has no time to discuss the daily issues of the common man. It has no patience to listen to the opposition voices and criticism," he said.
"This is a warning not just to the opposition but people of the entire country that we are facing the same situation which we did not expect even during the emergency. This is not about Rahul Gandhi alone, this is a punishment for speaking the truth," he added.
National Conference spokesman Imran Nabi Dar said today was not a good day for democracy.
"The speed with which the Lok Sabha secretariat has disqualified Rahul Gandhi raises a lot of questions. The other issue is that the defamation law under which this was done needs to be reviewed," he said.
Dar said the move to disqualify Gandhi seems to be a fall out of the success of the Bharat Jodo Yatra. "Otherwise, the ministers in the same government have named Rahul Gandhi so many times."
"We will support all such efforts which will strengthen the democracy in the country and will oppose all those forces which try to harm the democracy," Dar said.