Srinagar (Jammu and Kashmir) [India], March 24 (ANI): Mahira Shah, a talented student from Kashmir Valley, has secured an entry in the Indian Book of Records by creating the world's smallest Shikara in Mandala Art.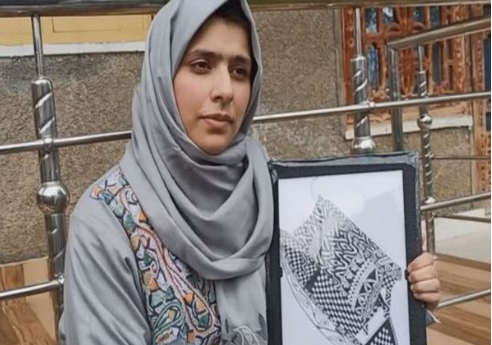 With this feat of Mahira, the name of entire Kashmir has been brought to light.
Mahira belongs to the Tral area of South Kashmir. Knowing that she has got a place in the Indian Book of Records, Mahira was grinning from ear to ear.
Mahira Shah, a gifted student of Pinglish Tral, was interested in art from childhood and excelled in mandala art, becoming the world's youngest Shikara in this art, which made it to the Indian Book of Records.
Mahira Shah and her entire family are celebrating this achievement as it is the first of its kind in the history of Kashmir, in which a female student has performed such a feat. At this time, Mahira's close friends and relatives are coming to congratulate her on this success.
As per reports, Mahira said that she has been fond of art since childhood and when her name entered the Indian Book of Records, her happiness doubled.
"From my childhood, I had a passion to make Kashmir famous and I have reached this point only because of the encouragement of my parents," she said.
She further said that children should not be put under any pressure but should be allowed to do as per their choice.
"Children should be allowed to pursue their fields of interest because putting too much pressure on the girl child leads to suicide among Kashmiri girls," she added.
Mahira said that she will continue to work for the promotion of this mandala art because this art can also generate employment resources.