Leh, June 19: Workshop and Seminar Committee and Library Committee of Eliezer Joldan Memorial College, Leh celebrated National Reading Day by hosting an engaging and thought-provoking reading session. The event aimed to promote literacy, cultivate love for reading, and encourage intellectual exploration among students and faculty members.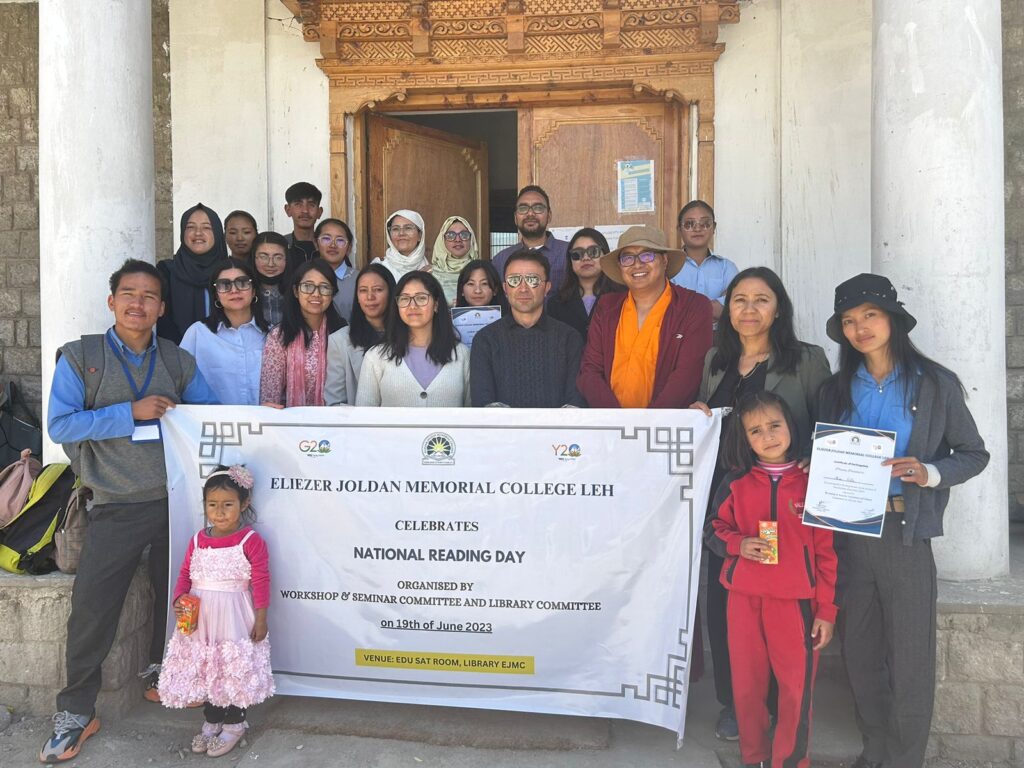 Participants and attendees were treated to a diverse selection of literary works ranging from classic novels to contemporary poetry in different languages, including Bhoti, Hindi, Urdu and English enhancing the richness of the event. The session aimed to expose participants to a wide range of genres, providing a platform for intellectual dialogue and the exchange of ideas.
The reading session featured faculty members, and students who shared their favorite excerpts, discussed the impact of literature on personal growth, and emphasized the importance of reading for lifelong learning.
Assistant Professor Dr Tashi Dorje; Assistant Professor Mohd Musa; Assistant Professor Syed Mustafa Kamal; Assistant Professor Hajira Bano; Assistant Professor Jigmet Yangdol; Assistant Professor Sameena Rehman; Assistant Professor Dr Diskit Wangmo; Assistant Professor Thinles Chondol and Librarian Farida Bano also spoke on the occasion.
Around 20 students from different semesters also participated in the book reading session.