Leh, Nov. 17, 2023: The UT Ladakh Kala Utsav-2023 competition was held on November 16 at PARAS Hall, Boys Hr. Sec School Leh.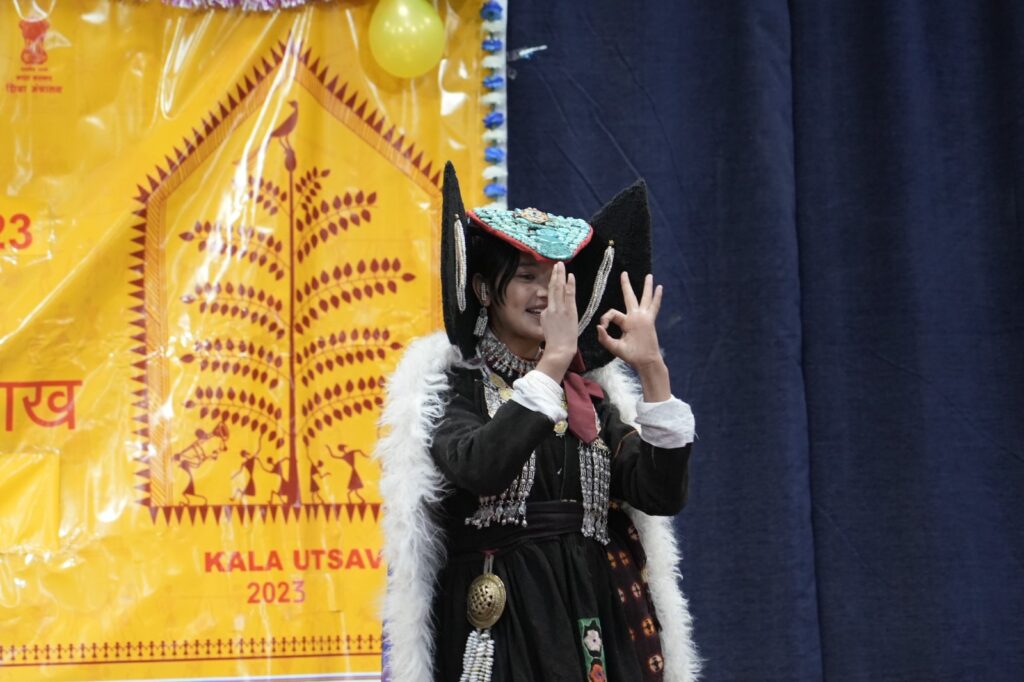 Kala Utsav is an initiative of Department of School Education and Literacy, Ministry of Education (MOE), Government of India, launched in 2015, to promote arts in education, by nurturing and showcasing the artistic talent of school students (Secondary level) in the country.
A total of 29 District finalist students from both the district was assessed the performances of the finalists by the Jury members.
Padma Shri Awardee, Morup Namgail was the chief guest on the occasion. He requested all the students to preserve the rich culture and heritage of Ladakh. Alsoshared some of his experiences in the Art field with the students.
DEPO, Education Department, Leh, Sonam Wangchuk welcomed all the Judges/Participants and appreciate the students and the organising team.
The selected students from both the districts performed on Visual /Performing Art forms such as Vocal Music-Classical, Vocal Music-Traditional Folk 3. Instrumental Music-Percussive,  Instrumental Music-Melodic, Dance-Classical, Dance-Folk,  Visual Arts (2-dimensional & Visual Arts (3-dimensional),  Indigenous Toys and Games and Drama (Solo Acting).
It was informed that 17 students are shortlisted as State/UT finalist and these selected students will represent Ladakh at National Level Kala Utsav Competition-2023.