Leh, Nov. 20: The Commissioner/Secretary of Information and Public Relations, UT Ladakh, Padma Angmo launched the much-anticipated book titled "Ladakh from Potential to Prosperity: The 4-Year Journey", a compilation of the achievements of the UT Administration ever since Ladakh became a Union Territory in 2019.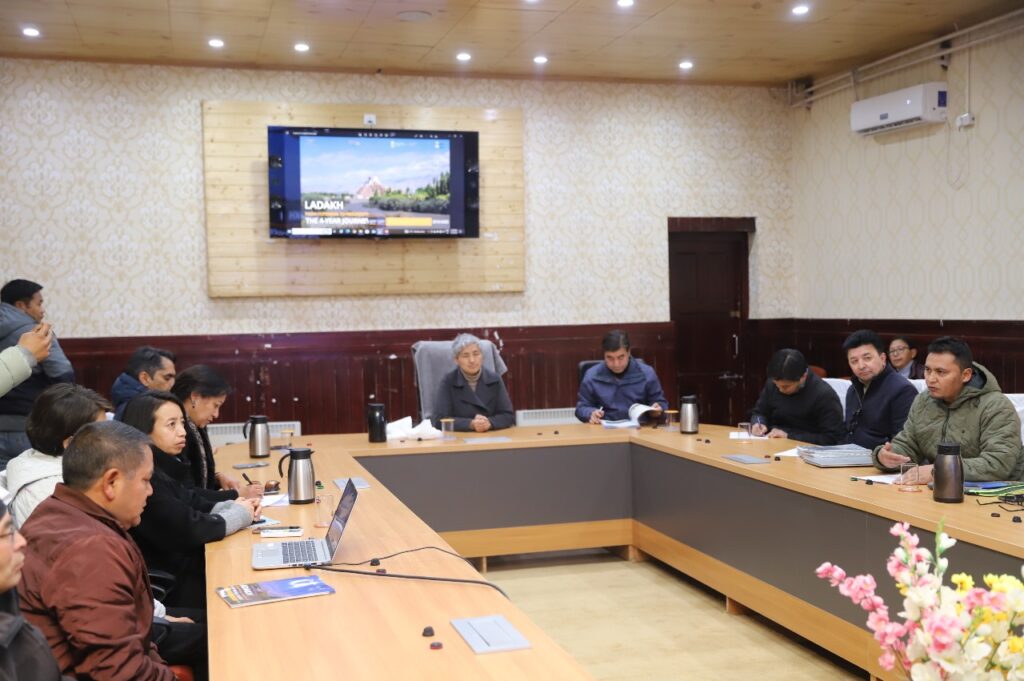 The book, a comprehensive chronicle of Ladakh's transformative journey over the past four years, provides a detailed account of Ladakh's development and progress across various sectors.
The launch ceremony held at DC Conference Hall was graced by Additional District Development Commissioner, Leh, Sonam Norboo, Assistant Director of Information and Public Relations, Leh Dr. Tundup Namgail amongst other concerned officials.
Commissioner/Secretary Padma Angmo underscored the significance of documenting Ladakh's developmental trajectory and urged the Rural Development Department to play its role productively in disseminating the book to every household in Ladakh, as envisioned by the Hon'ble Lieutenant Governor of Ladakh.
The Additional District Development Commissioner, Sonam Norboo commended the book as a valuable resource that captures Ladakh's evolution, shedding light on the strategic initiatives that have propelled the region towards sustained growth.
The Assistant Director of Information & Public Relations, Dr. Tundup Namgail lauded the efforts invested in compiling the book, acknowledging its role in disseminating information about Ladakh's progress to a broader audience.
The launch ceremony was also attended by panchayat representatives, community leaders, and representatives from diverse sectors.