DODA, 19 May 2023: Doda Police has launched a special drive to save the green gold and has booked a number of timber smugglers besides the seizure of illicit timber and vehicles used in the transportation of illicit timber in the area of Thathri and Bhaderwah.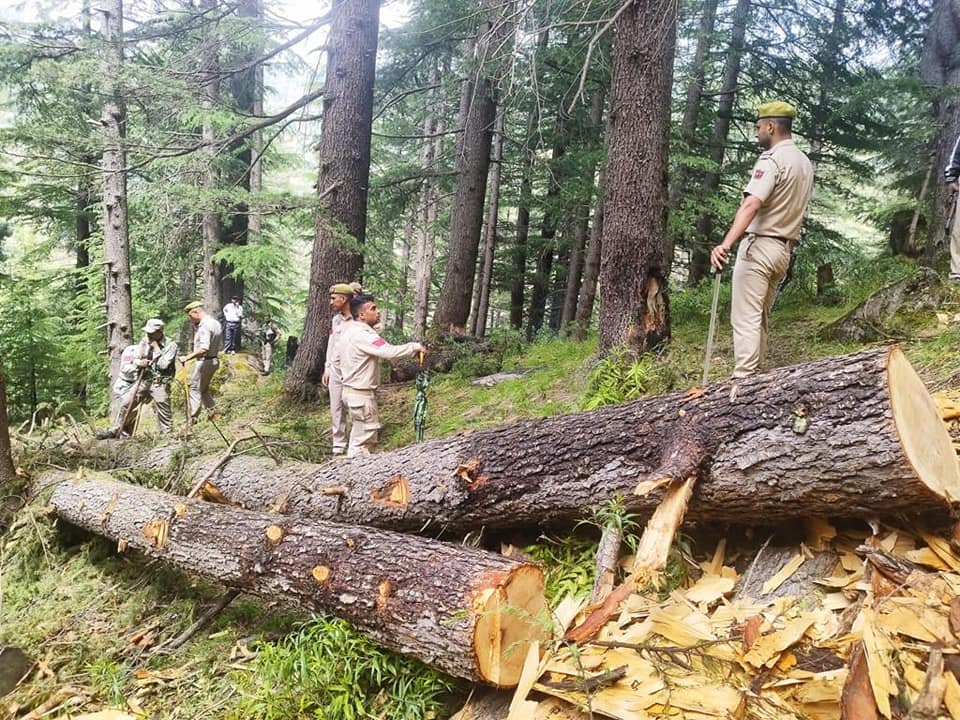 Police said that on 18 May 2023 at PS Thathri some unknown timber smugglers had fallen standing trees of deodar by using a mechanical cutter in the forest area of Chiralla (Thathri)  and a huge quantity of extracted logs and scants have been dumped on the spot.
Immediately, after the receipt of this information, Police swung into action and a police team of PS Thathri reached the spot and seized the logs /scants of deodar trees extracted and dumped by some unknown timber smugglers in forest compartment of Chiralla range. 
In this connection, a case was registered at PS Thathri and the investigation of the case set into motion.
Prior to this, Doda Police has registered 3 FIRs at PS Thathri and 2 FIRs at Police Station Bhaderwah during the current year in which 9 timber smugglers were booked and a huge quantity of illicit timber was seized and one vehicle used for transportation of illicit timber also seized during the investigation.