Dilshada Shaheen demands speedy trial and severe punishment to the culprit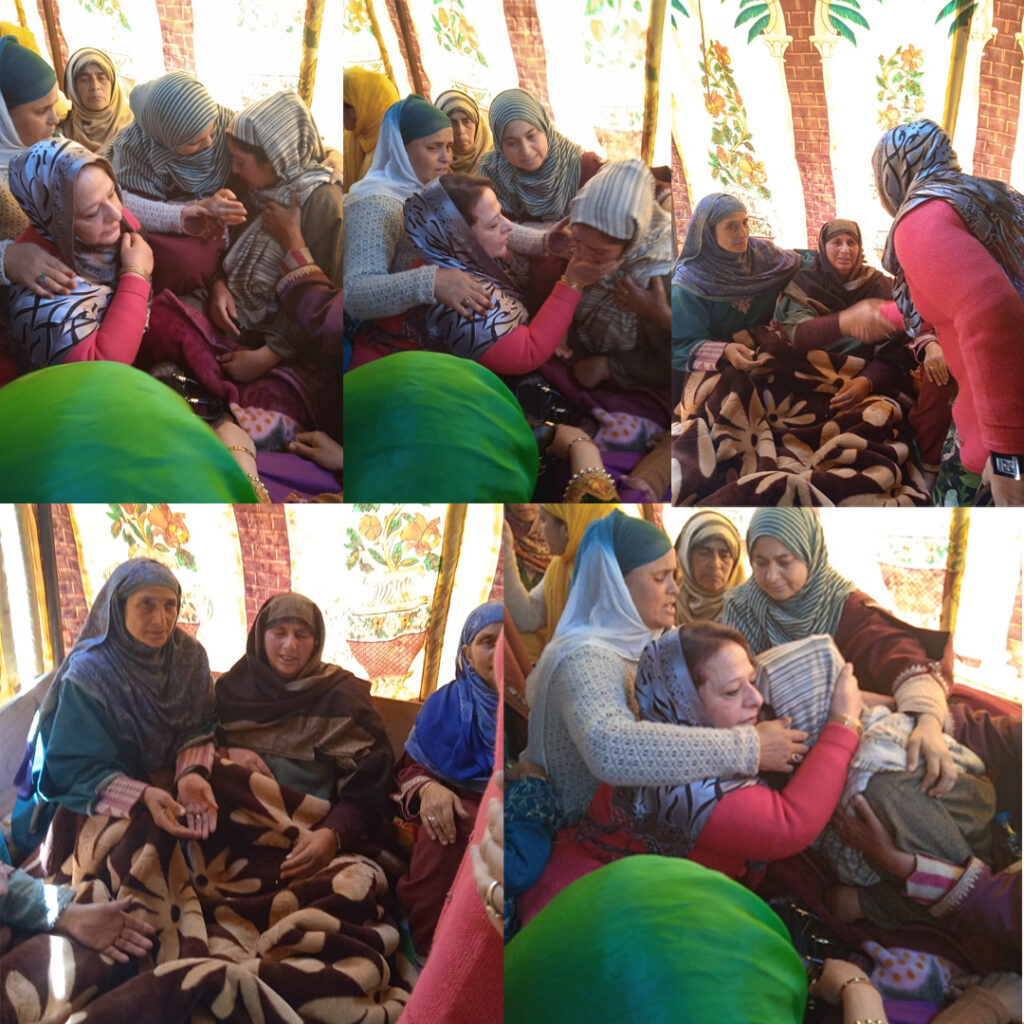 SRINAGAR, March 14: Apni Party State Secretary and District President, Budgam, Muntazir Mohiuddin on Tuesday led a party delegation to visit the bereaved family of the slain woman, who was brutally murdered in the Ompora area of central Kashmir's Budgam district, recently.
Besides Muntazir, the delegation members included the Provincial President of the party's Woman Wing Dilshada Shaheen, Provincial Secretary Afrooza Ji, and Women Wing District Coordinator, Srinagar, Rafiqa Ji, and others.
According to a press note, the delegation members met the victim's family at their residence in the Soibug area of Budgam and extended their condolences over the gruesome murder of their daughter.
The party leaders expressed profound grief and sorrow over the tragic occurrence and extended heartfelt condolences to the bereaved family, the press note said.
On this occasion, Dilshada Shaheen demanded severe punishment for the murderer for the crime. She urged authorities to ensure a speedy trial for the case so that the culprit is punished for his heinous crime, the press note added.
Apni party leaders extended their deepest condolences to the bereaved family and expressed solidarity with them in this hour of grief.
(NOTE: PRESS RELEASE PUBLISHED AS RECEIVED)