JAMMU, January 25: Department of Computer Science & IT, Kathua Campus, University of Jammu (JU) organized a webinar titled "Object Oriented Programming using. NET Technology" for the students of MCA. Mr. Aslam Khan, .NET Developer, Anvik Infotech, Noida was the resource person.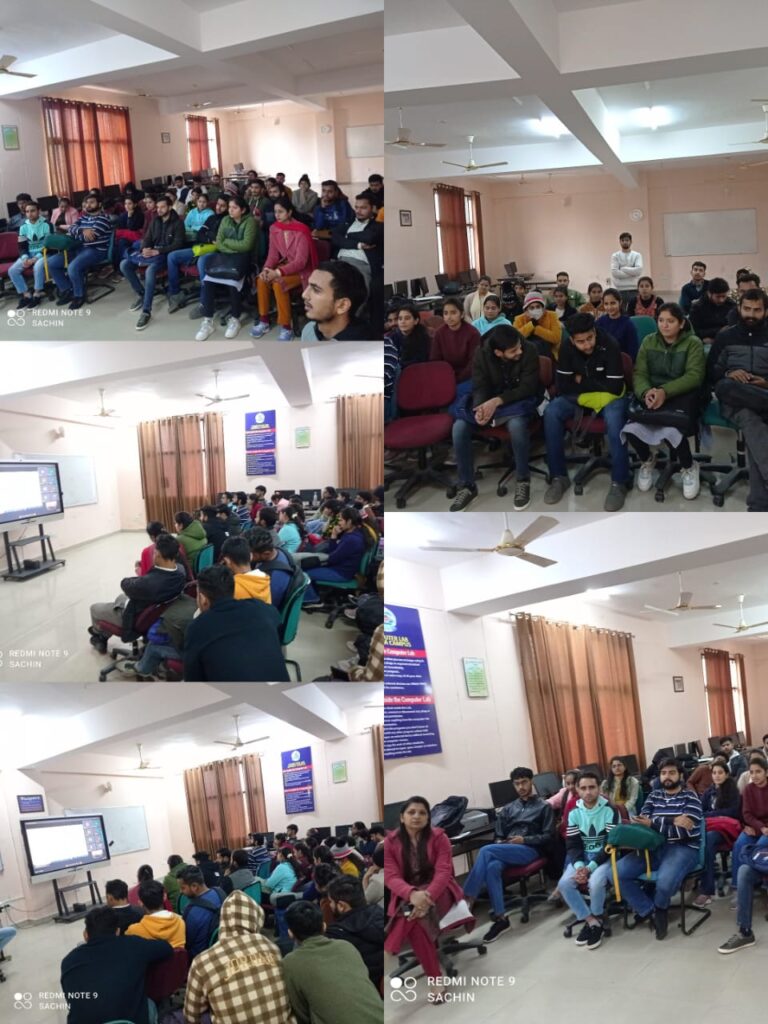 He has enriched the students with his 18 years of experience in .NET Technology. Mr. Khan started the discussion with the basic object-oriented programming concepts and emphasized upon the rising demand of technology experts taking into consideration the world shift towards automation. He further stressed upon the prominence of usage of technology everywhere and elaborated .NET Technology framework along with its connectivity with databases.
Dr. Meenakshi Kilam, Rector, Kathua Campus, University of Jammu said that these types of thoughtful interactions with the domain experts are helpful in augmenting the knowledge of students.Dr. Kilam while emphasizing upon the significance of such programmes stated that technology has transformed the education sector and NEP-2020 is also focusing to strengthen the academic-industry collaboration.
She further said the Government of India is focusing on data privacy & security and IIT Madras developed an indigenous mobile operating system 'BharOS' that was revealed recently. She encouraged the students to work on similar lines and focus on the practical implementation along with the understanding of concepts.
Dr. Sourabh Shastri, Organizing Secretary of the webinar and Incharge Head, Computer Science, Kathua Campus welcomed the resource person and suggested the students to take benefit of these types of interactive sessions to compete in the IT industry.  Mr. Pranav Ratta, Coordinator of the webinar delivered a vote of thanks.Mr. Amit Sharma, Dr. Sunny Sharma, Ms. Ritika Goyal were also present during the session.