Srinagar (Jammu and Kashmir) [India], June 19 (ANI): Sayed Humayun Qaisar, a distinguished former director at Radio Kashmir Srinagar (All India Radio) has produced and presented over 10,000 innovative programs, establishing himself as a reputed radio broadcaster.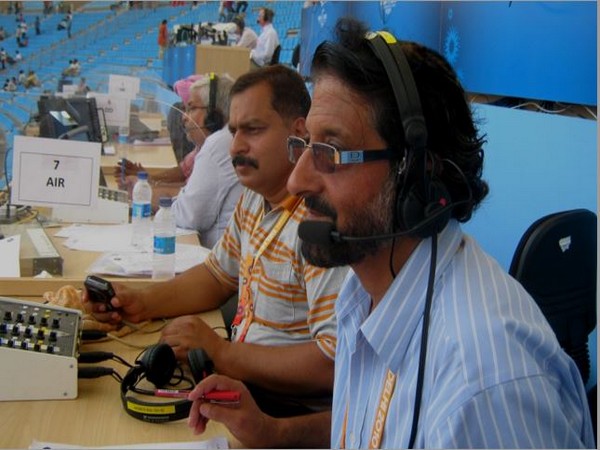 With a career spanning over 33 years, his contributions have left an indelible mark on the industry, forever shaping the world of broadcasting and empowering the next generation of leaders. "When I first joined Radio Kashmir (All India Radio), I knew I wanted to bring something new to the table," said Qaisar, reflecting on his journey in broadcasting. "I sought to break traditional barriers and establish a deeper connection with my listeners."
Qaisar's passion for the craft led him to pursue training at the prestigious Deutsche Welle Radio Training Centre in Cologne, Germany, where he honed his skills in broadcasting techniques. Equipped with newfound knowledge, he introduced innovative formats to radio broadcasts, creating a unique bond with his audience.
"I believe that radio has the power to entertain, educate, and inspire," Qaisar remarks. "I wanted to leverage that power to make a positive impact on the lives of people."
One of Qaisar's groundbreaking achievements was the introduction and presentation of the first and only 'continuous live radio game show' in the country, aptly named 'Dhadkan' (Heartbeat). For 17 years, 'Dhadkan' captured the hearts of millions across India. The immensely popular show not only entertained but also encouraged and guided local youth in pursuing careers in Civil Services.
"Dhadkan marked a turning point," Qaisar proudly states. "It motivated locals to aim higher and succeed in national-level competitive exams, setting a new standard of achievement in the region."
Qaisar's involvement in broadcasting extended beyond entertainment, particularly in the realm of sports. He covered numerous major national and international events, providing live commentary and producing insightful reports that fostered a greater appreciation for sports among the masses.
"Sports have a unique way of bringing people together and igniting a sense of camaraderie," Qaisar explains. "As a commentator and reporter, I aimed to elevate the voices of athletes and showcase the spirit of sportsmanship."
In addition to his achievements in broadcasting, Qaisar's talents extend into the realms of cricket and art. As a former first-class cricketer, he not only showcased his skills representing J&K Under 19 and Under 22 Teams but also captained the University of Kashmir, cricket team. Furthermore, Qaisar's artistic prowess earned him recognition, winning the State Award for painting, with his artworks exhibited in national and international exhibitions.
"I believe that exploring various passions enriches our lives and helps us grow as individuals," Qaisar emphasizes. "Both cricket and art have played significant roles in shaping my journey."
"I feel a deep sense of responsibility to share my knowledge and experiences with the younger generation," Qaisar said. "Mentoring and guiding them allows me to contribute to their growth and help them realize their full potential."
Since 1994, Qaisar has served as a visiting faculty member at various institutions and universities, imparting his expertise and wisdom to aspiring individuals. Additionally, he has contributed to international organizations as a consultant and trainer, further extending his influence and expertise.
"I believe that if the youth work hard but in the wrong direction, they end up achieving very little. It's here that mentoring becomes imperative. It's better to aim high and fall a bit short than aim low and achieve it," Qaisar asserts.
Through his radio programs, personal interactions, and visits to educational institutions, Qaisar has counselled and groomed thousands of aspiring individuals for competitive exams and various careers.
"Digital platforms have become invaluable tools for reaching and inspiring a broader audience," Qaisar remarks. "My YouTube channel and Facebook page serve as beacons of inspiration, providing guidance and support to those in need."