LEH, March 19: First assessment test of Foundational Literacy and Numeracy of New India Literacy Programme (NILP) under 'Education for All' was successfully conducted on March 19 at all the learning centres of Leh and Khaltse zones.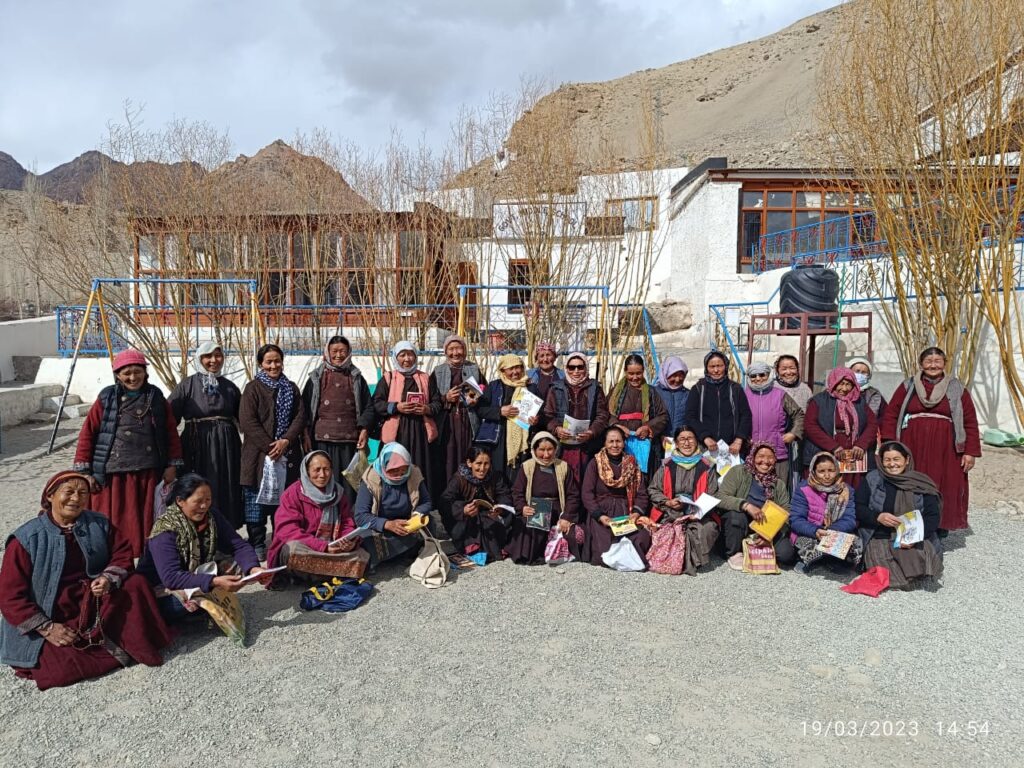 Three months of regular classes were conducted for all non-literates of 15 years and above age group.
Adult learners were taught how to read and write in Bhoti and Urdu, foundational numeracy, use of ATMs, bank withdrawal and deposits, and mobile handling among others.  
Nearly 5000 Adult learners participated in the test with full enthusiasm.
District Coordinator, Tsering Yangzom, ZEOs, and ZRPs of different zones monitored all the learning centers in and around Leh and expressed satisfaction with the preparedness and the conduct of the first assessment examination.