LEH, March 18: As a part of International Women's Week, Department of Youth Services and Sports organised a Badminton match for the women's team of Leh District at Multipurpose Indoor Stadium NDS Sports Complex Leh. It aims at encouraging mass participation of women in sports competition.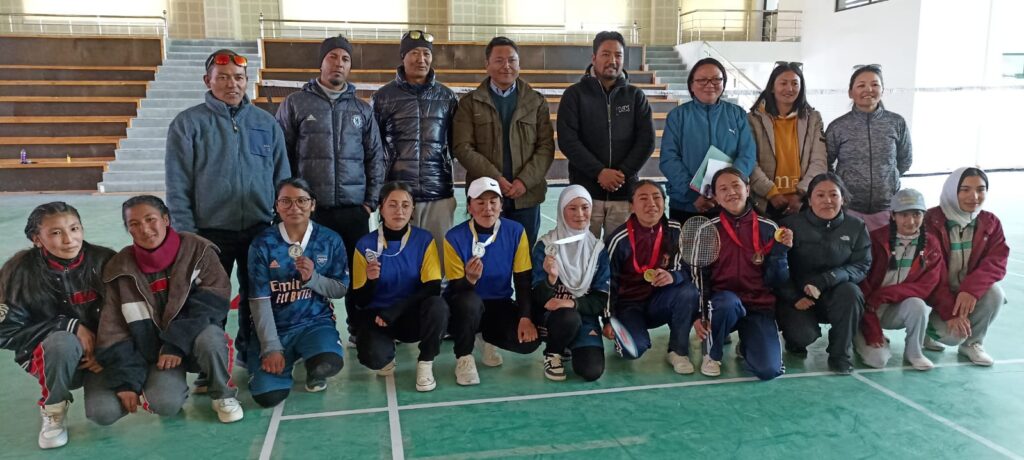 A total of eight teams participated in the competition including Lamdon Senior Secondary School Leh; Girls Higher Secondary, Leh;  Boys Higher Secondary, Leh;  Moravian Mission School, Leh; Islamia Public School Leh; High School Skalzangling Leh; Shaam Club "A" and  Shaam Club "8".
Deputy Chairman, LAHDC Leh, Tsering Angchuk was the chief guest. District Youth Services & Sports Officer and other officials were present at the function.
In the end, Deputy Chairman, LAHDC, Leh distributed medals to all the participants.