Highlighted overdue issues will be redressed on immediate basis – Syed Mohammad Altaf Bukhari.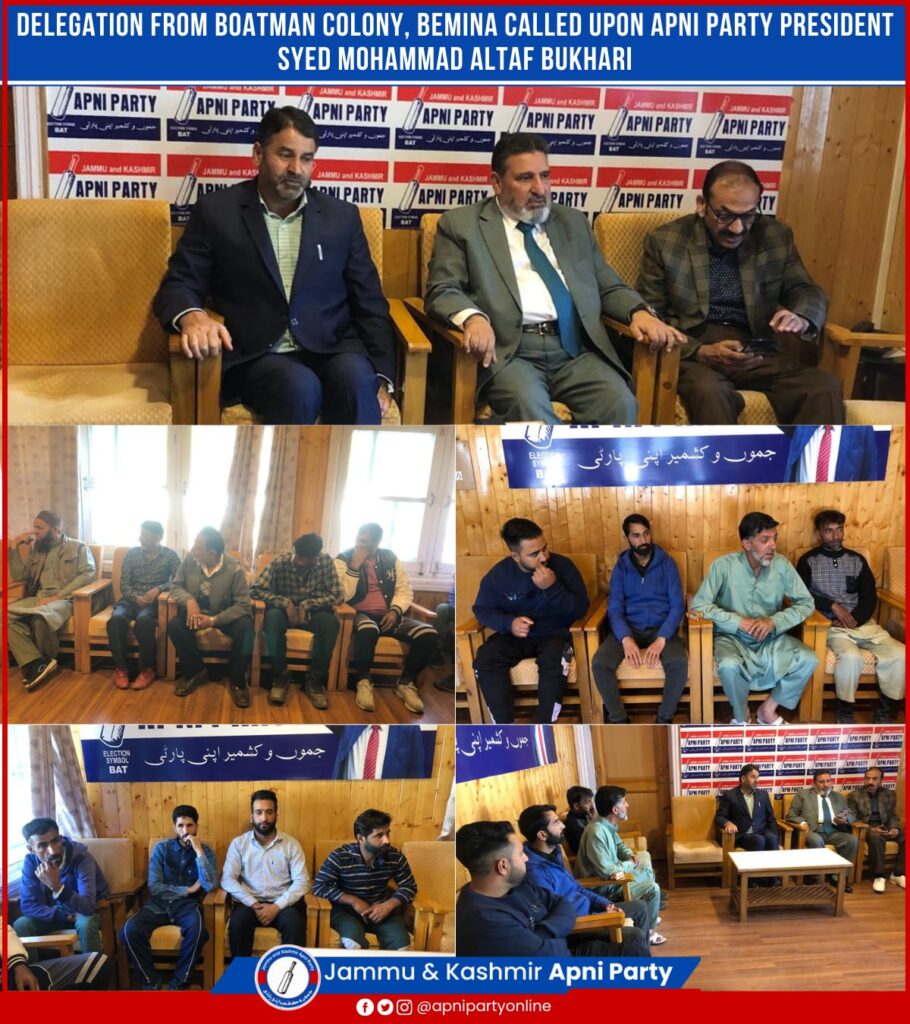 Srinagar 25 May: Delegation from Boatman Colony, Bemina called upon Party President Syed Mohammad Altaf Bukhari, in Party's Central Office M2, Church Lane Srinagar. The Delegation was led by Party District President Srinagar Noor Mohammad Sheikh, as there are long overdue issues that need immediate attention.
They discussed their matters and the issues that concern them as they are facing inconvenience due to the same and are pending since the earlier Political regimes didn't pay any heed to the developmental work due to which the issue is underlying.
The highlighted issues are improper Drainage system, inadequate supply of electricity, Macdamisation of roads and others.
Bukhari assured them that issues will be redressed on immediate basis and will be taken into consideration with the higher authorities for the optimum timely solutions as Apni Party works for the welfare of people and aims to serve people inorder to help them live a substantial life.
Party State Secretary and District President Budgam Muntazir Mohiuddin was also present in the said meeting where he reflected upon the works done by Apni Party as the Party always takes steps forward when it comes to being of any help to the public.
(NOTE: PRESS RELEASE PUBLISHED AS RECEIVED)