Leh, September 18: Deputy Commissioner, Leh, Santosh Sukhadeve chaired the 9th meeting of the District Level Committee under the Narco Coordination Centre (NCORD) Mechanism with the concerned members today at the VC room.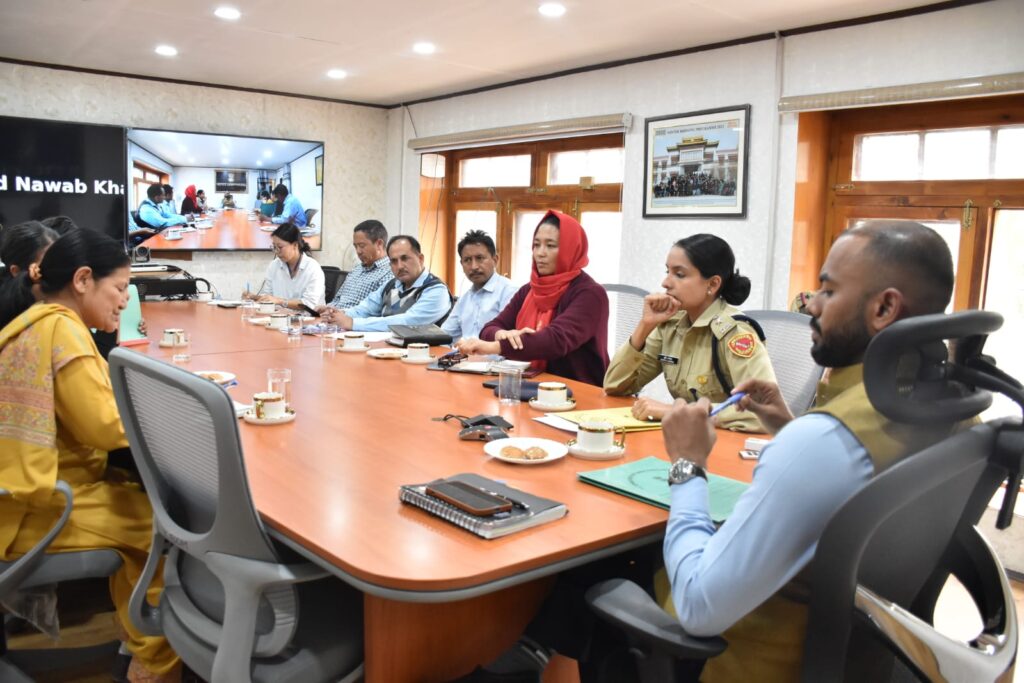 Discussion on exchange of intelligence and information pertaining to the trends in drug trafficking, monitoring the progress of investigations, particularly those cases with cross-state implications, to ensure a coordinated and effective response were discussed. Besides, the committee explored strategies to promote anti-drug abuse awareness, with a particular focus on schools and colleges and assessing the requirements for equipment used in drug detection among others.
Deputy Commissioner Santosh Sukhadeve stressed the importance of a collaborative and proactive approach between the Education, Health, and Police Department in tackling the issue of drug abuse in Leh.
Further, he suggested that creative short videos on drug addictions can be a part of a sensitisation program and directed the officers to work in close coordination. DC Leh also directed the officials to conduct inspection drives in a coordinated manner.
Additionally, CMO, Leh, Dr Nurzin Angmo apprised the DC Leh about the awareness regarding COTPA Act 2023. She informed that they have organised awareness camps both in private as well as Government Schools for the whole month of September.
He stressed on intensified awareness campaigns in schools & to ensure strict actions against shopkeepers violating the COPTA Act, 2003. He instructed the officers to submit the list of shopkeepers who repeatedly violate the COPTA rules and exhorted that the District Administration would initiate strict legal actions against the violators.
He directed the Education Dept. to prepare a schedule for the awareness campaign to be held in Schools and asked to share among the committee members.
Similarly, Superintendent of NCB Jammu, Mohd Nawab briefed about the NIDAAN portal.
Furthermore, DC Leh directed the members to involve Yato Club in the awareness campaign.
The meeting was attended by the committee members and concerned officials. 
(NOTE: PRESS RELEASE PUBLISHED AS RECEIVED)