RAMBAN, MAY 23: Department of Indian System of Medicine, AYUSH, Ramban today distributed free immunity boosting medicines in the Government schools.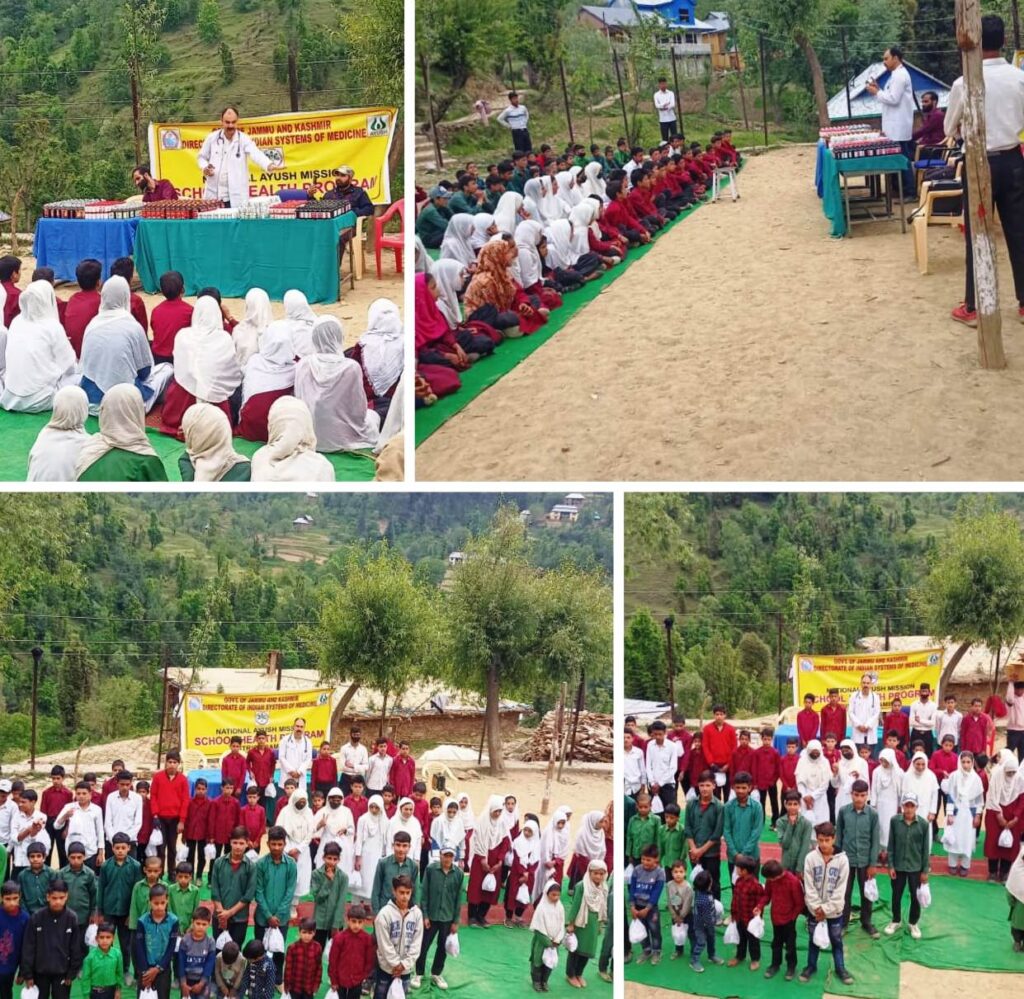 The teams of department provided free immunity boosting medicines to   Government PS Droomer, AHWC Sumber, Government PS Alshi, Bagna, AHWC Balyote, Government HS Chareel, Government HS Serachi and other places.
As per the Nodal Officer AYUSH, Dr. Masood Zargar, over 474 immunity boosting kits containing different medicines were distributed among the schools.
Meanwhile, the Doctors also delivered lectures on the importance of immunity boosting Ayurvedic and Unani drugs besides sensitizing the participants about the importance of yoga in daily life.