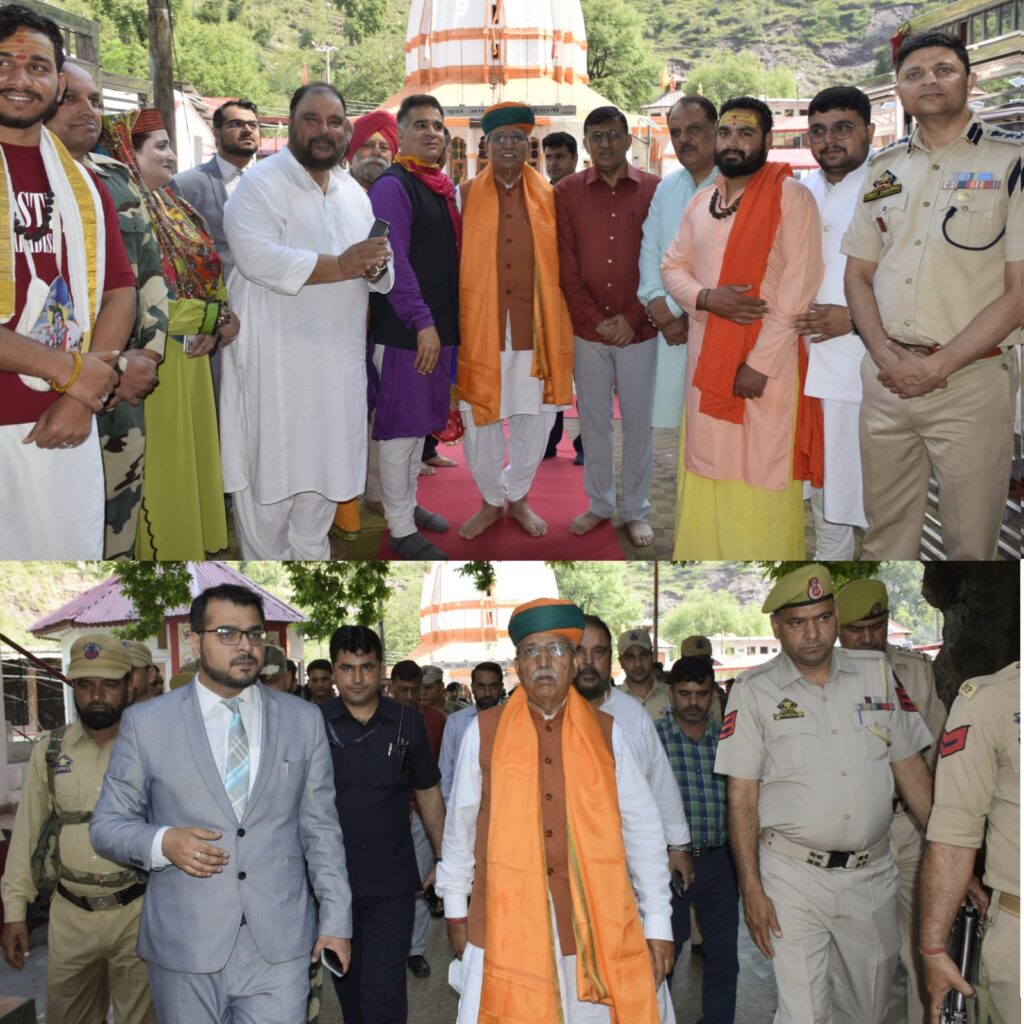 Also interacts with locals, assesses developmental issues
POONCH, JUNE 10: Union Minister of Law and Justice, Arjun Ram Meghwal, today visited Budha Amarnath Mandir Mandi and discuss various developmental issues of the area.
Deputy Commission Poonch, Yasin M.Choudhary; Senior Superintendent of Police, Vinay Sharma; CEO Tourism, Dr. Mohammad Tanveer; General Manager DIC, Dr.Zakir Hussain; Tehsildar Mandi, Shazad Latief Khan besides other concerned officers accompanied the minister during the visit.
During the tour, the Minister paid obeisance at the Shri Budha Amarnath Mandir Mandi and took part in puja.
The management of holy mandir briefed the minister about the history of the temple, which has a rich and ancient heritage.
The Minister during the visit also interacted with the locals and listened to their grievances.
 Meanwhile, the minister held a meeting with the officials and leaders to discuss various developmental issues in the region. The main focus of the meeting was on the development of tourism infrastructure and roads. He also discussed various measures to promote tourism in the area, which has a significant potential for growth.
Later on, the minister also visited the mandi market to assess the situation and discuss ways to improve it. The officials accompanying the minister expressed their commitment to the development of the area and assured the public that all possible efforts will be made for the same.