BUDGAM, May 23: A two days campaign on Soil Health Management (Nutrient Use Efficiency and Soil Carbon Management) for farmers of district Budgam successfully culminated today at KVK Budgam SKUAST-K.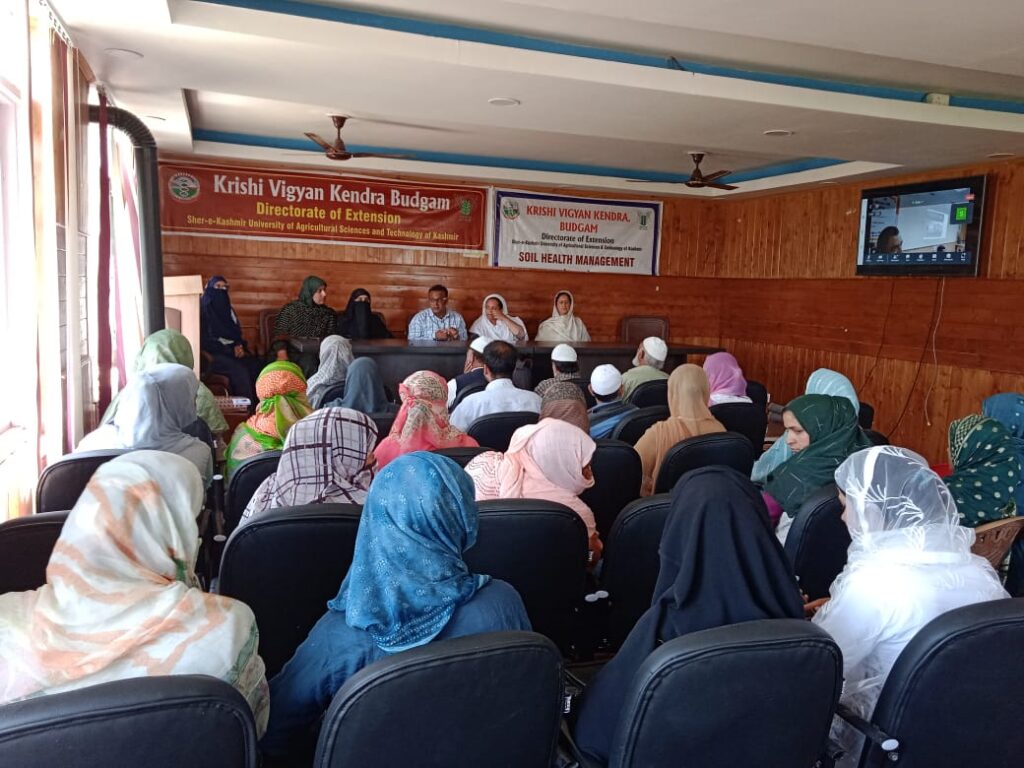 The campaign was organized by the Department of Agriculture and farmers' welfare Bhopal in consultation with Indian Institute of Soil Science Bhopal w.e.f. 22 May to 23 May.
The video conferencing of the campaign was attended by the Scientists of the Kendra and farmers of district Budgam.
At the outset, Dr. Shazia Ramzan (SMS Soil Science), welcomed the participants and appreciated them for sparing their valuable time for this important event.
Dr. Bilal A Lone, Senior Scientist and Head KVK Budgam, highlighted the role of Bio residue recycling for soil health management.
The speakers of the programme laid stress on conservation of Soil as a critical resource—the way in which it is managed can improve or degrade the quality of this resource.
Healthy soil is the foundation of profitable, productive and environmentally sound agricultural systems, they remarked, adding that by understanding how the soil processes support plant growth and regulate environmental quality are affected by management practices, it is possible to design a crop and soil management system that improves and maintains soil health over time.