LEH, September 19: A two-day training program designed to enhance the knowledge and skills of nominated staff of DHs, CHCs, H&W PHCs across UT Ladakh held at Conference Hall, MD NHM Office Leh.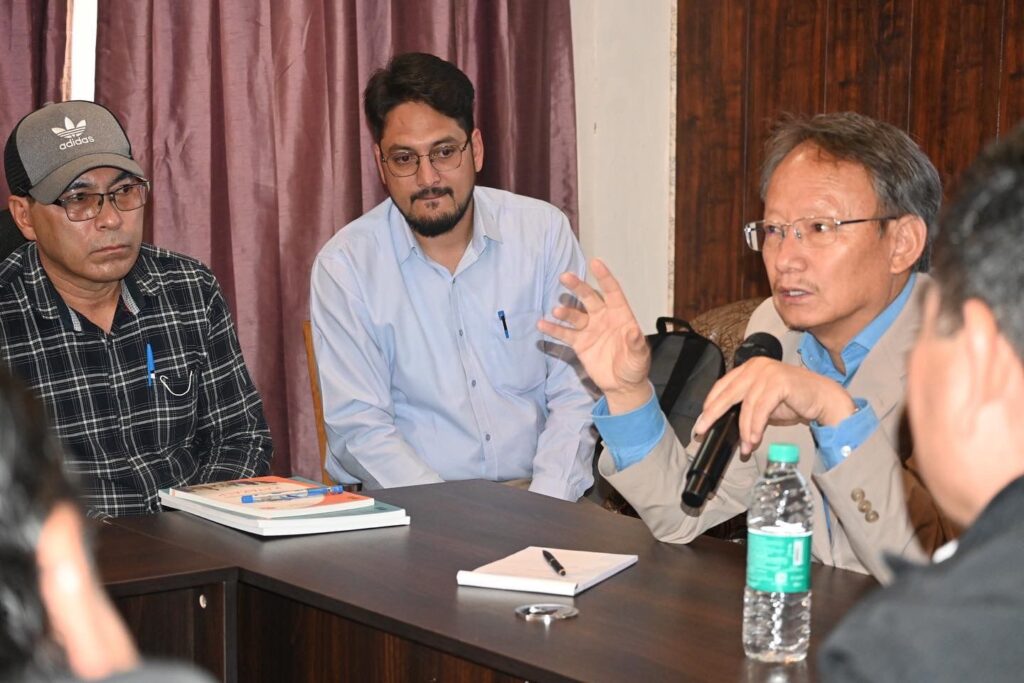 On the first day, Dr Mustansir State Nodal Officer NQAS, Ladakh welcomed Dr Motup Dorje Mission Director, NHM Ladakh, Resource person and participants to the program. He said that this event is a significant step towards strengthening the quality of healthcare services in the region and aligning them with national standards.
Dr Motup Dorje while welcoming the resource person and participants added that the participants will have the unique opportunity to learn from experts in the field. He expressed NHM is committed to elevating the quality of healthcare services in UT Ladakh.
Further, he said that this training aims to facilitate the seamless implementation of the National Quality Assurance Standards (NQAS) in healthcare institutions within UT Ladakh. By equipping our healthcare professionals with the knowledge and skills necessary to implement NQAS effectively, aims to enhance the overall healthcare experience for our community.
The resource person for this training program was Dr Chinmayee Swain, Sr Consultant, Quality & Patient Safety, NHSRC MOHFW, GOI and Dr Ranjit Mandal, External Consultant, NHSRC.
The experts covered various topics under the Key Concept of Quality and Introduction to NQAS, Measurement system under NQAS, Area of Concerns, Patient Satisfaction Survey (PSS) with exercises, Medical and Prescription Audit, Procedure and Documentation for Certification besides Eco Friendly Kayakalp, Overview of LaQshya, SUMAN, MusQan Schemes and Quality Improvement Cycle.
(NOTE: PRESS RELEASE PUBLISHED AS RECEIVED)