JAMMU, September 19: The vibrant and auspicious Ganesh Chaturthi festival has commenced with great fervor and devotion at Shri Raghunathji Temple, marking the installation of the idol of Bhagwan Ganesha in the temple premises. The festival, celebrated with immense enthusiasm, commenced on Tuesday will continue for ten days.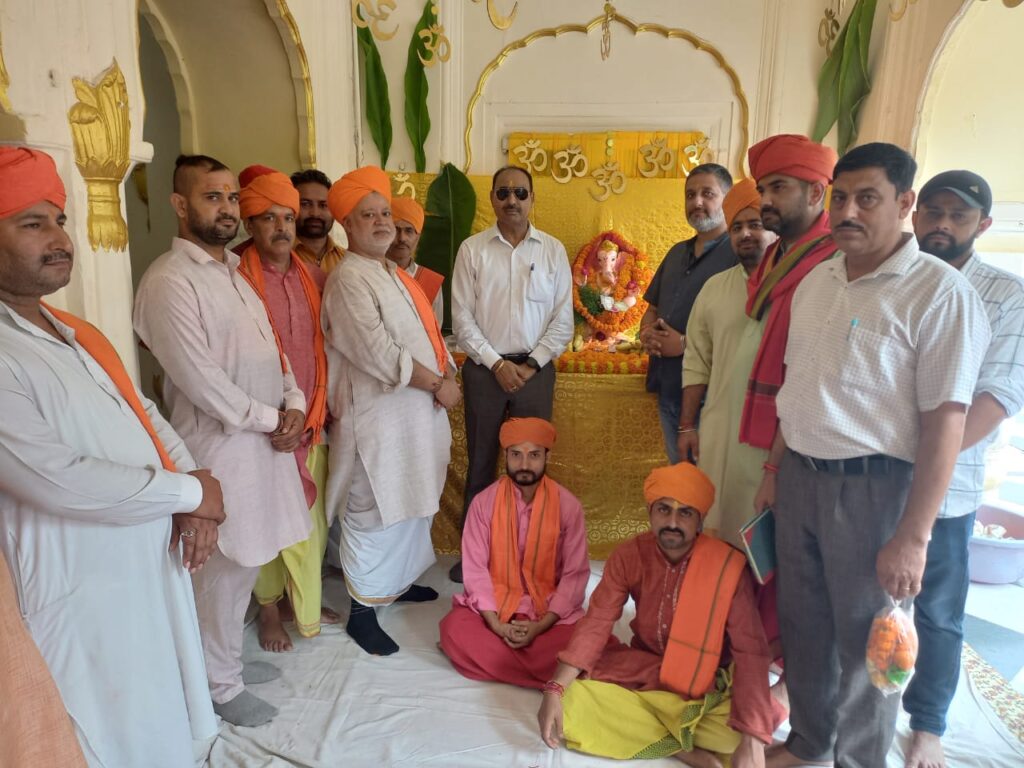 On the occasion, Ashok Kumar Sharma, Secretary of J&K Dharmarth Trust and a former IPS Officer, performed the traditional Puja Archana of Bhagwan Ganesh at Shri Raghunathji Temple during the installation ceremony.
The Secretary along with Temple Priests and devotees offered heartfelt prayers for the peace and prosperity of the Union Territory. He said Bhagwan Ganesha, revered as the embodiment of wisdom and the remover of obstacles, holds a special place in the hearts of devotees. He said this festival aims to seek blessings from the deity for a harmonious and obstacle-free life.
The Head Priest of Shri Raghunathji Temple further elaborated on the festival's significance, highlighting how it instills a sense of spirituality among the devotees. He emphasized that this ten-day long festival serves as a reminder of the values of faith, unity, and devotion, bringing communities together in joyous celebration.