RAMBAN, JUNE 20: Agriculture Production Department organised a seminar on "Daksh Kisan" at Government Degree College Ukhral today. The seminar was part of the Azadi ka Amrit Mahotsav and Holistic Agriculture Development Programme (HADP) and was supervised by District Nodal Officer, HADP-Ramban, Dr Suhail Kawoosa.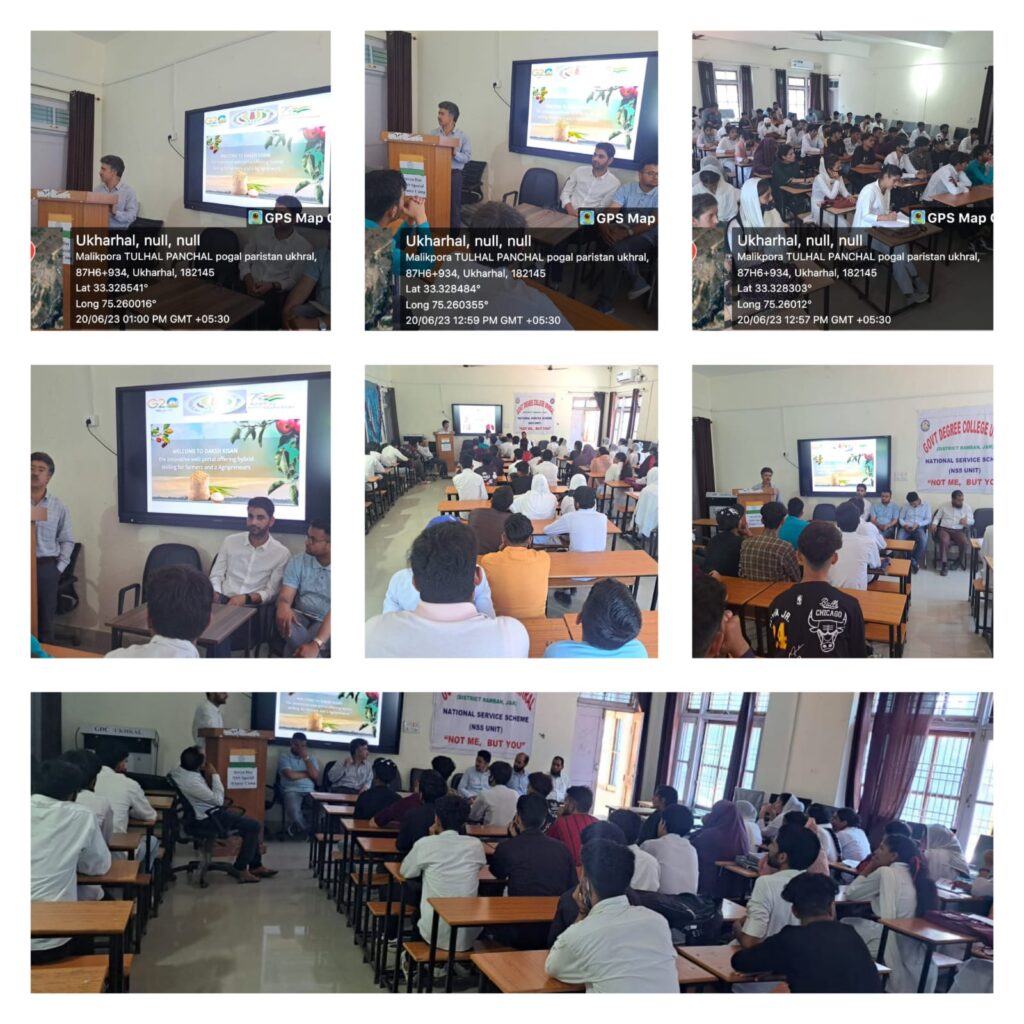 The event began with a welcome note from District Sericulture Officer, Ajaz Ahmed Lone who highlighted the importance of such events in providing orientation and skilling courses for all interventions and exploring new possibilities in agriculture and allied sectors through Daksh Kisan. This Learning Management System was developed by a team from the Agriculture Production Department in collaboration with state agriculture universities.
A large number of college students participated in the event and were provided with awareness about the "Daksh Kisan" web portal. This innovative portal offers a comprehensive learning management system with over 121 certificate courses, featuring multi-lingual videos and learning material in four languages. Pamphlets with a simple QR code were distributed among the students. Scanning the code opens the homepage of the Daksh Kisan portal where students can register for free and undertake a skilling course of their choice.
The students were also informed about various developmental schemes of the Agriculture Department and its allied sectors through videos showcasing the benefits provided under these schemes to the general public. These schemes aim to provide employment opportunities for unemployed youth.
The event concluded with an address from Principal GDC Ukhral who thanked all participants and resource persons for making the event successful.