New Delhi [India], January 12 (ANI): A Delhi-based lawyer practising in the Supreme Court of India on Thursday filed a complaint with Delhi Police against Bihar Education Minister Chandrashekar for his recent remark against the Hindu holy book Ramcharitmanas.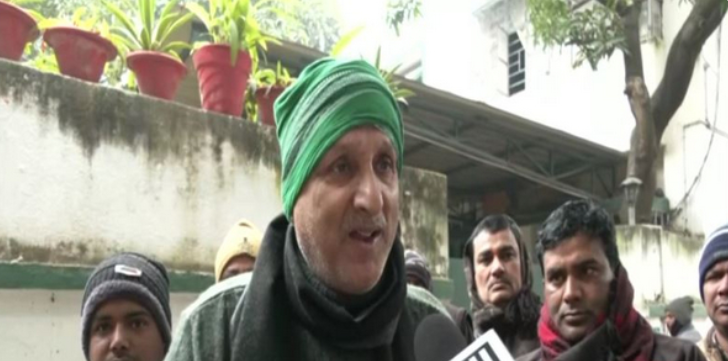 The complainant seeks direction to lodge FIR against him and take strict legal action. Bihar Education Minister Chandershekar by making the statement has committed an offence under sections 153A and B, 295, 298 and 505 of the Indian Penal Code (IPC) which are cognizable offences and very serious in nature, the lawyer stated in his complaint.
Advocate Vineet Jindal through his complaint stated that the Minister's provocative, inflammatory, derogatory, and inciting statement with regard to the holy book of Ramcharitmanas (which has been read by Hindus with faith) with the sole motive to hurt Hindu sentiments.

The complainant recently saw a video and news reports on the internet in which Chandrashekar said: "The three books, Manusmriti, Ramcharitmanas and Bunch of Thoughts have been spreading caste-related hatred in different eras," stated the complaint.

Advocate Jindal further stated that, during his speech event, Chandrashekhar claimed that books like Manusmriti, Ramcharitmanas by Tulsidas and Bunch of Thoughts by Madhav Sadashivrao Golwalkar worked towards keeping 85 per cent of the population in the country backwards.

"He claimed that while Manusmriti abuses lower castes, Ramcharitmanas advocates keeping lower caste people illiterate," he said in his complaint.

The complaint has been moved to the Deputy Commissioner of Police (DCP), Cyber Crime Unit of Delhi Police.

According to the complainant, the Bihar Education Minister went on to say that Ramcharitmanas prevent Dalits, lower castes and women from getting an education, and therefore it should be burnt.
"By these words against Ramcharitmanas, a holy book for all Hindus, he is targeting the Hindu community with the intent to divide and incite hated by using derogatory words for holy books.

The contents of the statement made by him clearly show his intent of instigating enmity between two groups on the grounds of caste and he also made inciting statements against the Hindu community. Being Hindu by religion, my religious sentiments are deeply hurt by the statement given by Chandershekar," the complainant said.