JAMMU, September 19: Encouraging youth for cracking JKPSC exams, Former Minister Sat Sharma (CA) felicitated Sunali Ashok, who has secured rank in the recently declared JKPSC (JKAS) examination results.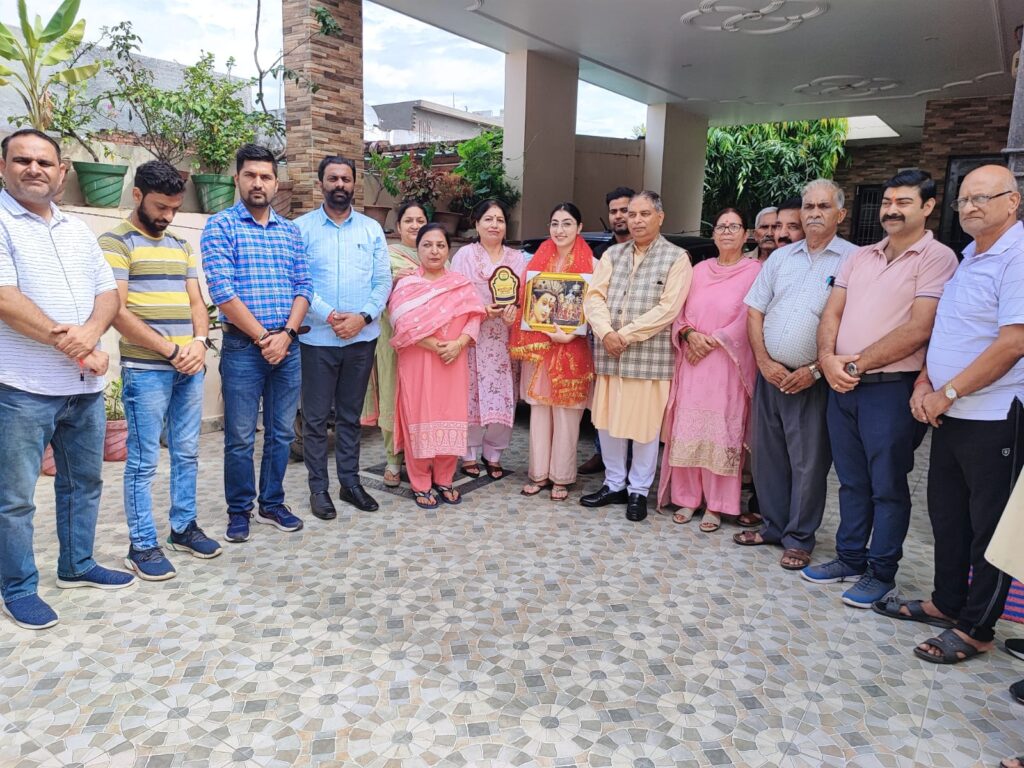 Dr. Pardeep Mahotra, BJP Media Incharge, Neelam Nargotra, Ward Councillor, also accompanied Sat Sharma while felicitating the qualifier.
Sunali Ashok, daughter of Ashok Kumar and Rajni Kumari, has done Masters in Botany from Jammu University (2019) and is a resident of Kabir Colony, Ward 40, Talab Tillo, Jammu.
Keshav Chopra, Rahul Nargotra, Sachin Nargotra, Vikas Kumar, Abhishek Sharma,  Krishan Lal Sangral, Mela Ram Bassan, Gyan Chand, Joginder Lal Digra, Rajinder Bangotra, Sardari Lal, local residents and political activists of the area were also present on the occasion.
Speaking on the occasion, Sat Sharma lauded Sunali Ashok for her achievement and advised her to work with honesty and sustained devotion to promote common man's welfare. He also congratulated her parents and  teachers who motivated and inspired her for outstanding performance in JKPSC examination.
Sharma also wished her good luck for her future endeavors. He also stated that it is our duty to motivate such students who have achieved various milestones in their lives so that they also feel encouraged to register more success in life. Terming selection of candidate as real empowerment, he said that such young officers can help the government in better implementation of development plans across UT.
Sunali Ashok attributed her success to her parents and teachers and stated that her success is the outcome of the support and love she got from family, teachers and friends. She also promised that she will work with full dedication to serve the society and nation. She also stated that she will put her best to improve the system in UT.
Dr. Pardeep Mahotra said that today, the women, with their sheer hard work have proved that they can achieve any goal with their determination. He wished her all good luck and asked her to discharge her duties as a social service to the needy and the underprivileged.
Neelam Nargotra, while wishing the qualifier all good luck for her future endeavours, thanked Modi ji's efforts for the women empowerment by citing the example of 33% women reservation bill in Parliament.
(NOTE: PRESS RELEASE PUBLISHED AS RECEIVED)