JAMMU, June 21: Sacred Heart College of Education Paloura today celebrated International Yoga Day with great enthusiasm. The event was organized to promote the holistic benefits of Yoga in maintaining physical and mental health.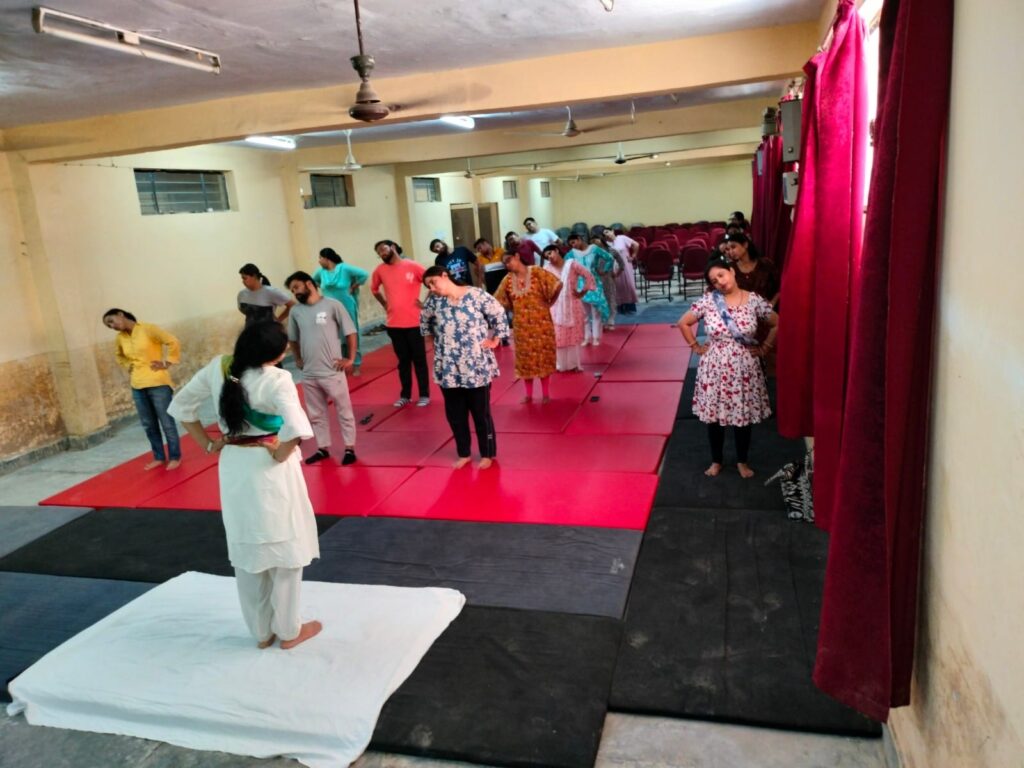 The event featured students from the college who performed various yoga Aasans. The Aasans were led by a Yoga expert who guided the students through the different postures. The students showcased their zeal and excitement by performing every posture with utmost dedication and precision.
The event was graced with the presence of Hari Singh Chib, Managing Director and Uday Bhanu Chib, Director of Sacred Heart College, who encouraged the students to make the practice of yoga a part of their everyday routine.
Speaking on the occasion, Managing Director Hari Singh Chib said, "Yoga is a comprehensive approach to health and wellbeing. It has been recognized globally, and its benefits for physical and mental health have been proven by science. It is a great initiative that Sacred Heart College of Education Paloura has taken to promote the practice of yoga among students."
Uday Bhanu Chib, also shared his views on the practice of yoga. "Yoga is an Indian science that has been followed for ages. It is a natural and holistic way to maintain good health and wellness. The benefits of yoga are endless, and it is a great way to stay healthy."
The event concluded with a vote of thanks to all those who contributed to making this event a grand success. The college management appreciated the students' enthusiasm and participation in the event and encouraged them to practice yoga regularly for a healthy lifestyle.

(NOTE: PRESS RELEASE PUBLISHED AS RECEIVED)