New Delhi [India], June 19 (ANI): The Indian team under the leadership of Rohit Sharma was outplayed by Australia by 209 runs at the Kennington Oval in London at the ICC World Test Championship Final. Rohit Sharma's captaincy was criticized and as a batter too he could score only 15 and 43 in the two innings. Despite India failing to clinch ICC T20 World Cup 2022 and ICC WTC Final 2023, Australia's World Cup-winning captain Michael Clarke has backed the Indian skipper.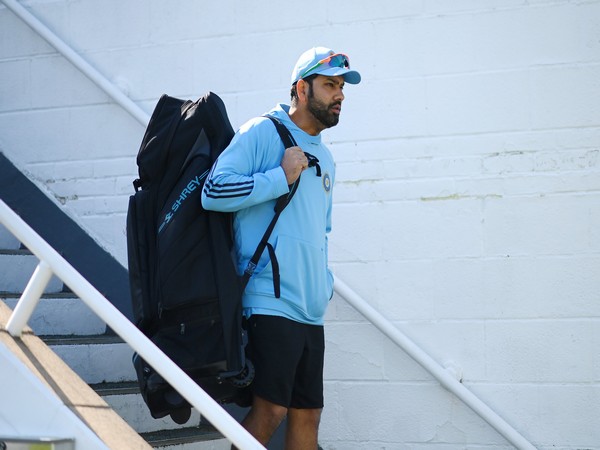 "I would be keeping the faith with Rohit, I think he is a very good captain. I like his aggressive approach, he looks to be as positive as he can be. He has had a lot of success as a leader (look at his IPL record for Mumbai) just because India didn't win the Test World Championship doesn't mean Rohit is not the right guy to lead India. The fact that India qualified again, they are the only team to make consecutive finals, says a lot about how they have played their Test cricket over the past four years (qualifying for both Test Championships). It is also a very important time for stability with the One Day World Cup right around the corner," Michael Clarke told Revsportz.
The 2015 ICC World Cup-winning captain Clarke feels that making it to two consecutive finals of an ICC World Test Championship is a feat in itself.
"Since taking over as captain he has won you a Test series against Australia at home. He has done well as a batter as well. Think of his hundred in the last series. Losing a one off final doesn't make him a bad captain and nor does it make India a bad team. To make consecutive finals isn't easy. What it means is that India was the only team to play consistently well over a period of four years. To do so in Test cricket is commendable and I would urge you to look at that as well before making any kind of judgment call," Clarke said.
The former Australian skipper is also excited about the Ashes and the way the first three days of the first Test has panned out. "The Ashes has got off to a great start – both teams are playing some great Test cricket. That's what you expect from a marquee series like this.
England are continuing to play the brand of cricket they have been for the past 12 months and the Aussies are finding a way to combat that. This is going to be a great series but of course I'm backing Australia to come out on top," the former captain signed off.
The first Test match at Edgbaston in Birmingham is delicately poised as England have 35-run lead over Australia with eight wickets remaining.