Sydney, May 23 (PTI) Australian Prime Minister Anthony Albanese on Tuesday described Narendra Modi as "the boss" and said his Indian counterpart was accorded a welcome that even American rock star Bruce Springsteen did not get while performing at the same venue here in 2017.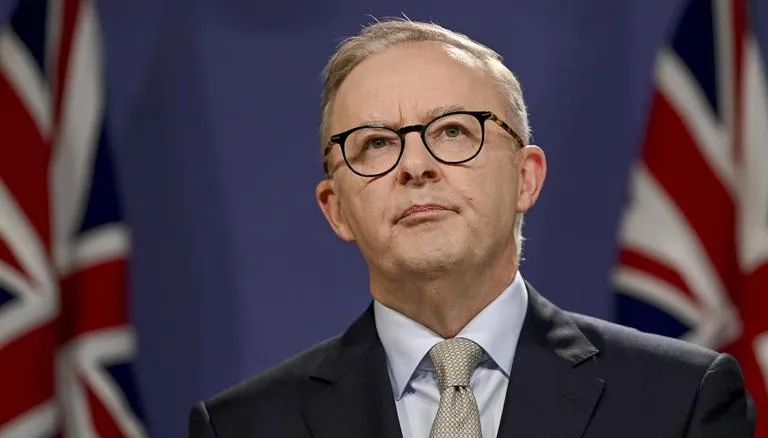 Prime Minister Modi was accorded a rousing welcome by thousands of Indians across Australia at a diaspora event at the Qudos Bank Arena here, one of the country's biggest indoor stadiums.
Albanese gave Modi a bear hug when the Indian prime minister arrived at the venue to address the audience before introducing him as someone who "gets a rock star reception wherever he goes".
"The last time I saw someone on this stage was Bruce Springsteen and he did not get the welcome that Prime Minister Modi has got. Prime Minister Modi is the boss," he said at the event, referring to Springsteen's famous performance at the Qudos Bank Arena in 2017.
Springsteen, 73, is known to his fans as the 'Boss'.
Ahead of his bilateral meeting with Modi on Wednesday, Albanese said Australia and India are closer friends and partners than ever before.
"Welcome to Australia, Prime Minister @narendramodi," he tweeted.
In his brief remarks at the event in Sydney, he thanked his "dear friend" Modi for "bringing the spirit of the world's biggest democracy to Australia", saying he had helped "make our democracy stronger and more inclusive."
He described the cheering audience, made up mainly of members of the Australian-Indian community, as friends and said he was proud they had made Australia their home.
"You make our nation and our shared communities better. You make Australia stronger. We want to see more connections. More Australian and Indian students living and studying in each other's countries, and bringing those experiences home," he said.
"More business leaders and artists and families sharing your experiences and your knowledge and your ideas," he added.
Albanese said he was reminded of his earlier visits to India as a 28-year-old when he returned to the country earlier this year as prime minister.
"It was a trip full of unforgettable moments: celebrating Holi in Gujarat, laying a wreath for the great Mahatma Gandhi in New Delhi, and doing a lap of the incredible stadium at Ahmedabad on Day 1 of the fourth test," he said.
"Everywhere I went, I felt that deep sense of connection between the people of Australia and the people of India. It's a warmth I felt when I backpacked around India for 5 weeks in 1991 if you want to understand India, travel by train and video bus," he said.
Modi's trip to Australia comes after he met with Albanese, US President Joe Biden and Japanese Prime Minister Fumio Kishida on the sidelines of the G7 summit in Hiroshima on the weekend.