BARAMULLA, 20 May 2023: Police seized illicit timber in Baramulla and arrested an accused person involved in the commission of crime on Saturday.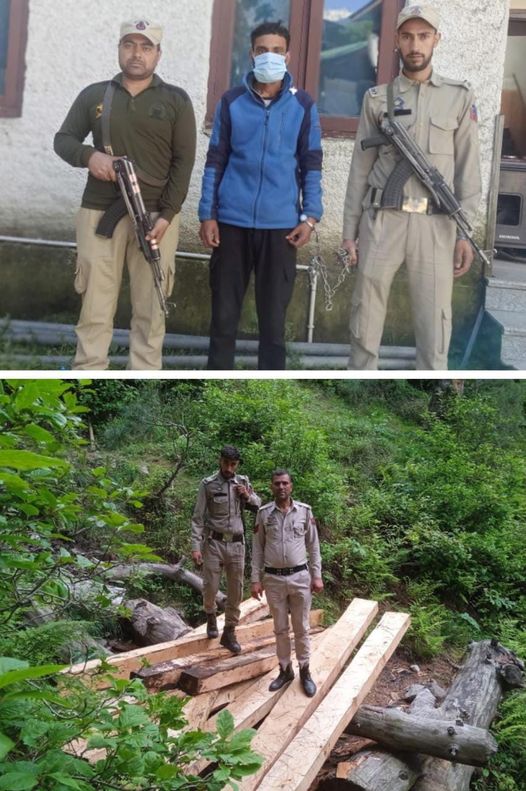 Police party of Police Station Bijhama arrested a timber smuggler namely Mohd Shafi Dar son of Ab Razak Dar resident of Lachipora-A Bijhama, involved in cutting down illicit forest timber and selling it at higher rates. On his disclosure, 10 Illicit wooden planks of forest timber were recovered in Bijhama.
Accordingly, a case under relevant sections of law has been registered at Police Station Bijhama and an investigation has been initiated.



Police recovered 10 wooden planks of illicit timber;Arrested timber smuggler for being involved in cutting down forest timber at Bijhama.
Case under sections of Indian Forest Act registered in PS Bijhama@JmuKmrPolice@KashmirPolice@DIGBaramulla@DCBaramulla@Amod_India pic.twitter.com/Uq0e00QwFY

— Baramulla Police (بارہمولہ پولیس) (@BaramullaPolice) May 20, 2023