GANDERBAL, 19 May 2023: Complaints from different areas were pouring in regarding thefts of Angular Iron fitted in the fields and orchids of farmers for demarcation and fencing purposes In the jurisdiction of Police Post Shadipora.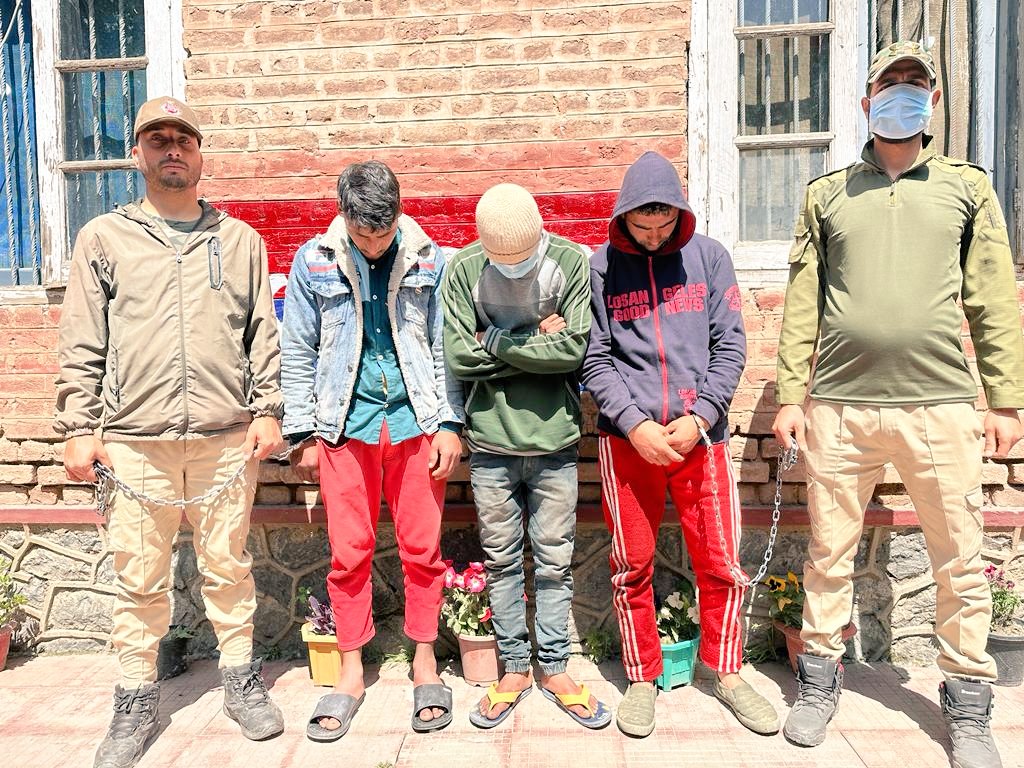 In this regard, FIRs under relevant sections were registered at PS Ganderbal.
Subsequently, a special police team busted a gang of burglars involved in the commission of the crime and multiple theft cases were solved by recovering a huge quantity of stolen Angular Iron on the instance of arrested burglars.
During the investigation, it came fore that the stolen material was kept hidden by them under stagnant water near Chinar Bagh Narainbagh. Moreover, one load carrier bearing Regd. No. JK01M-3868 used by the gang for transporting stolen material has also been seized.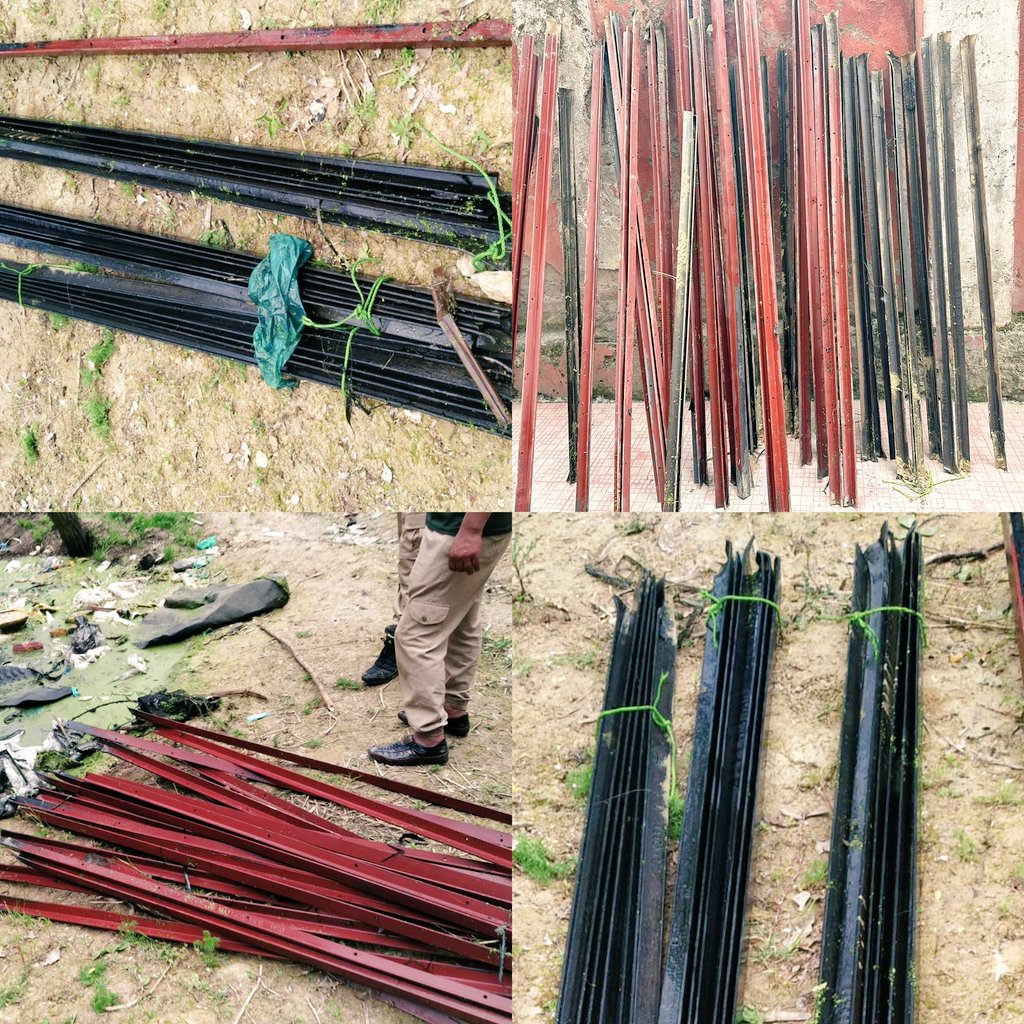 The accused disclosed their identities as Arif Ahmad Saaid R/O Narayan Bagh, Tariq Ahmad Mir R/O Trigam and Mudasir Ahmad Guroo S/O Mehraj Ahmad Guroo R/O Narayan Bagh.
#GanderbalPolice arrested a Gang of Burglars involved in multiple theft cases. Stolen property recovered from their possession.@JmuKmrPolice @KashmirPolice @sujitpchauhan @NikhilB__IPS pic.twitter.com/mzoRNRy3sK

— Ganderbal Police (گاندربل پولیس) (@Gbl_Police) May 19, 2023