Asks party workers to gearup for polls
JAMMU  June 22 : J&K National Conference today announced that the Party will focus on the beautification and development of cities and towns of Jammu region by providing modern amenities if voted to power in the upcoming Urban Local Bodies (ULB) elections.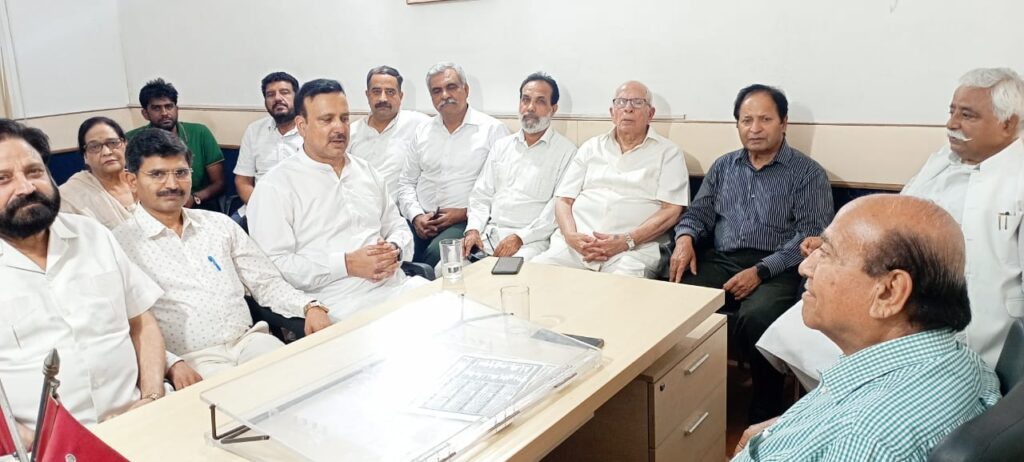 In this regard, senior colleagues of National Conference discussed the upcoming Urban Local Bodies (ULB) elections in Jammu and Kashmir during a meeting held at Sher-e-Kashmir Bhawan Jammu, Chaired by Rattan Lal Gupta, Provincial President JKNC Jammu, the meeting discussed various burning issues at hand and the resolutions needed to be taken in order to efficiently conduct the polls.
Rattan Lal highlighted the need to constitute district wise committees in Jammu region  that would oversee the ULB elections. The members asserted that if the Party comes to power, it will roll back the unconstitutional imposition of property tax, provide 24×7 electricity supply, regular water supply, and upgrade the sewage system. Moreover, the city of Jammu will be beautified with modern amenities, and a scientific waste disposal system shall be established along with recycling units.
"National Conference firmly believes that the development of our cities and towns is essential for the overall growth and prosperity of Jammu and Kashmir. We promise to provide state-of-the-art facilities and infrastructures such as roads, parks, playgrounds, public toilets, waste management systems, and uninterrupted electricity and water supply,".Opening of dispensaries and health centers with adequate medical infrastructure, doctors, and paramedical staff to provide adequate health care facilities to the general public in each ward at JMC. The party has also pledged to create job opportunities for the youth by promoting entrepreneurship and industries in the UT, he added.
The Participants appealed the party workers to gear up for the upcoming polls by spreading awareness among voters about the party commitments and asked the  people to support the National Conference in the upcoming ULB polls as these elections are of paramount importance to the development and governance of the region.
Among those who were present in the meeting include: Ajay Kumar Sadhotra former minister and Central Secretary, Sheikh Bashir Ahmed Provincial Secretary Jammu, Jugal Mahaja Treasurer, Babu Rampaul former minister and Central Zone President, Sajjad Ahmed Kichloo former minister and Zone President Chenab Valley, Dr. Chaman Lal Bhagat Ex-MLA, Bimla Luthra Ex-MLA,  Pardeep Bali Provincial Secretary, Ayub Malik Provincial Secretary, Vijay Lochan P.P SC Cell, Abdul Gani Teli P.P OBC Cell, Chander Mohan Sharma District President Jammu Urban, Naresh Bittu District President Jammu Rural B, Raghbir Singh Manhas District President Jammu Rural A, Surjeet Singh Manhas, Ankush Abrol Joint Secretary Jammu Province and others.
(NOTE: PRESS RELEASE PUBLISHED AS RECEIVED)