Kolkata, Jan 25 (PTI) Tabla maestro Zakir Hussain feels every musical instrument has a living spirit inside, and when there is a connect between it and the artiste, a unified expression is born and "music flies".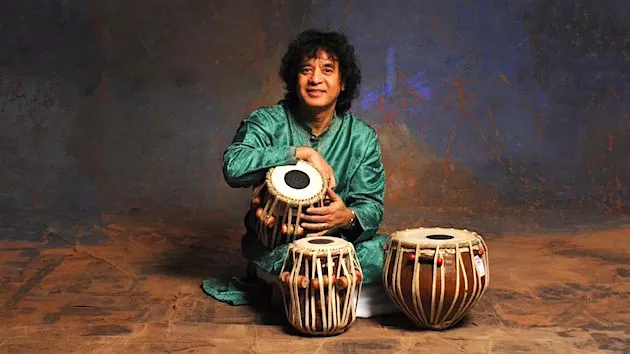 An important aspect of the learning process is to be able to make that spirit befriend the person playing the instrument, he said.
Hussain, 71, was speaking during a session at the Tata Steel Kolkata Literary Meet on Tuesday.
"… Half the battle in terms of learning is to be able to make that living spirit accept you and befriend you. If that happens, then the connection is almost like a reattachment of the umbilical chord and you become one body, one soul and one expression. Music flies," the Padma Bhushan awardee told a packed audience at the sprawling Victoria Memorial lawn here.
Hussain said that as musicians, they are not telling anything new, but it is just the way "we express ourselves".
The session also commemorated 50 years of the iconic Indo-Jazz fusion band Shakti' comprising Hussain, legendary guitarist John McLaughlin, vocalist Shankar Mahadevan, violinist Ganesh Rajagopalan and percussionist V Selvaganesh.
The seeds of Shakti' was sowed when McLaughlin and Hussain connected in the early 1970s.
McLaughlin, who wa also present on the occasion, said Shakti' is a collective story, which is "retold with improvisation at live performances every time".
Mahadevan, who was a new entrant in the band, said: "It is like you enter a space that is already defined. It is like a music university in itself."
Asked if a new album of Shakti' is in the offing, the tabla legend said, "We are working on that."