Bhopal (Madhya Pradesh) [India], June 19 (ANI): The local administration on Monday demolished the illegal constructions of the accused who were seen in a viral video tying a leash around a man's neck and asking him to bark like a dog in order to humiliate him in Bhopal.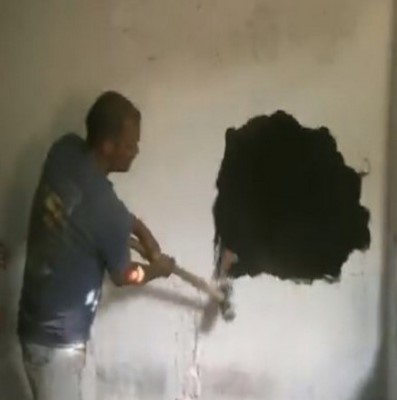 A disturbing video surfaced on social media in the state capital in which some youths can be seen torturing a man by putting a leash around his neck and asking him to behave like a dog. They were also asking him to "bark like a dog."
The incident occurred under Teela Jamalpura police station limits in Bhopal city on May 9. But the video of the incident went viral on social media on Monday.
Speaking to ANI, Madhya Pradesh Home Minister Narottam Mishra said, "As soon as the matter came to my notice, I gave instructions to take action within 24 hours. The police took quick action and the accused have also been arrested."
"The National Security Act (NSA) has also been invoked against the accused in the case. Along with this, the encroachment has been identified and action has also been taken to demolish it," Mishra said, adding that the police station in-charge of Teela Jamalpur PS has also been line-attached.
Earlier on Monday morning, Mishra said, "I have seen the video and this kind of behaviour towards a human being is condemnable. I have given instructions to the Bhopal Commissioner of Police (CP) to take strict action against the accused within 24 hours."
Notably, after arresting the accused involved in the incident, the police also paraded them on the road.
Earlier, Deputy Commissioner of Police Riyaz Iqbal also said, "An FIR has been registered against six accused in the matter. The police have taken three accused into custody so far and NSA is also being invoked against them. Illegal assets of the accused are also being ascertained and action will be taken against them along with the Municipal Corporation."