Tucked away on West 72nd Street in the heart of New York City, you'll find a culinary gem that goes by the name of Kebab Aur Sharab. This restaurant is a haven for food enthusiasts, particularly those with a penchant for North Indian cuisine.
As you step inside, you're immediately enveloped by an ambiance that is as lavish as it is inviting. Deep, rich colors adorn the walls, punctuated by a sea-blue tiled wall that adds a touch of whimsy to the setting. The intricate woodwork and wicker seating further enhance the aesthetic appeal, transporting you to a world that's brimming with patterns, colors, and emotions – a true reflection of Indian culture.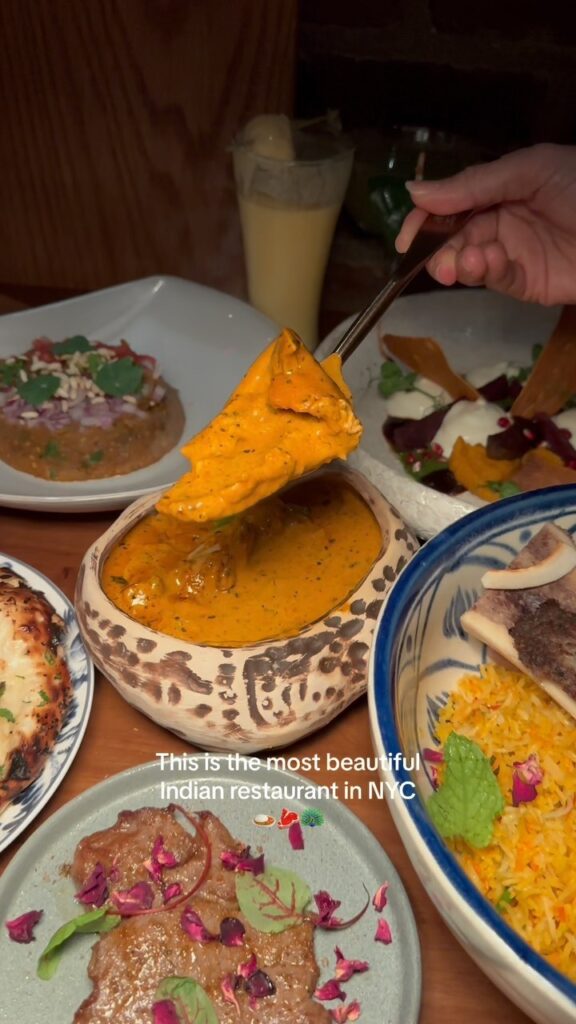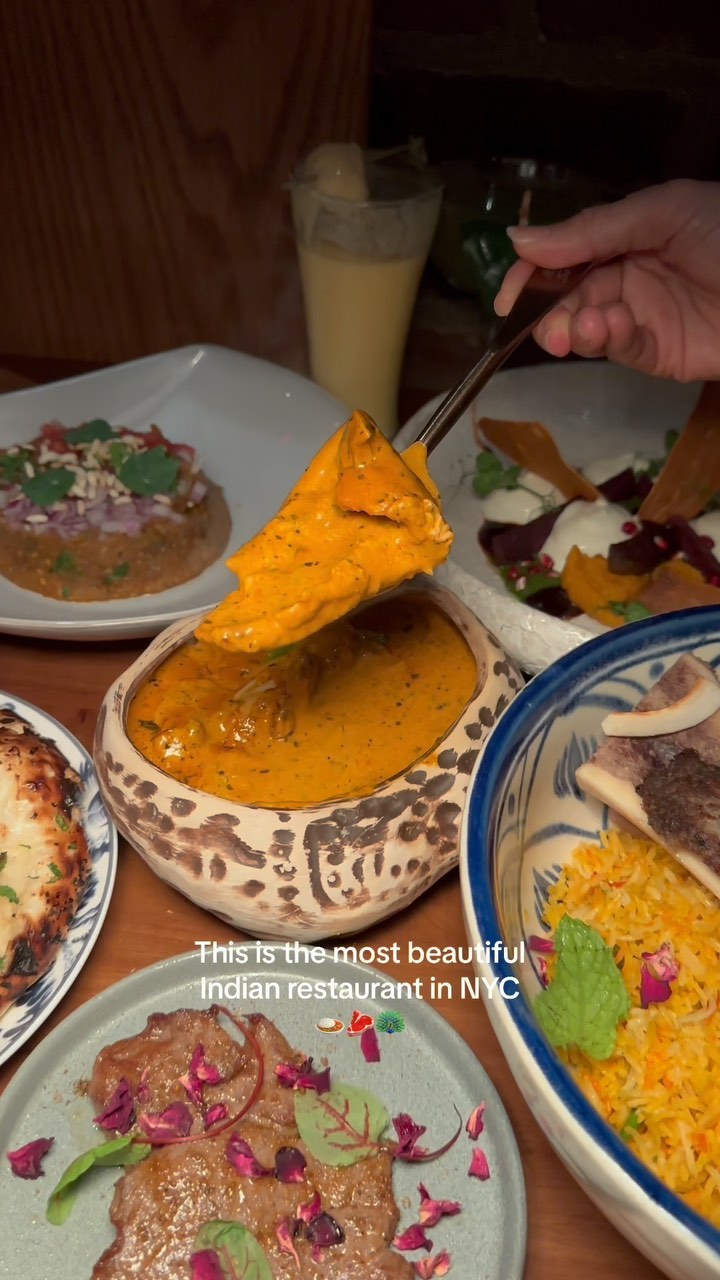 The menu at Kebab Aur Sharab is as diverse as it is delectable. From the succulent Butter Chicken to the smoky Kashmiri Tandoori Chicken, each dish is a testament to the rich culinary heritage of North India. The Dal Makhani, with its creamy texture and robust flavors, is comfort food at its best. Seafood lovers will delight in the Kerala King Fish Curry and River Prawns, each dish offering a unique blend of spices that tantalize the taste buds.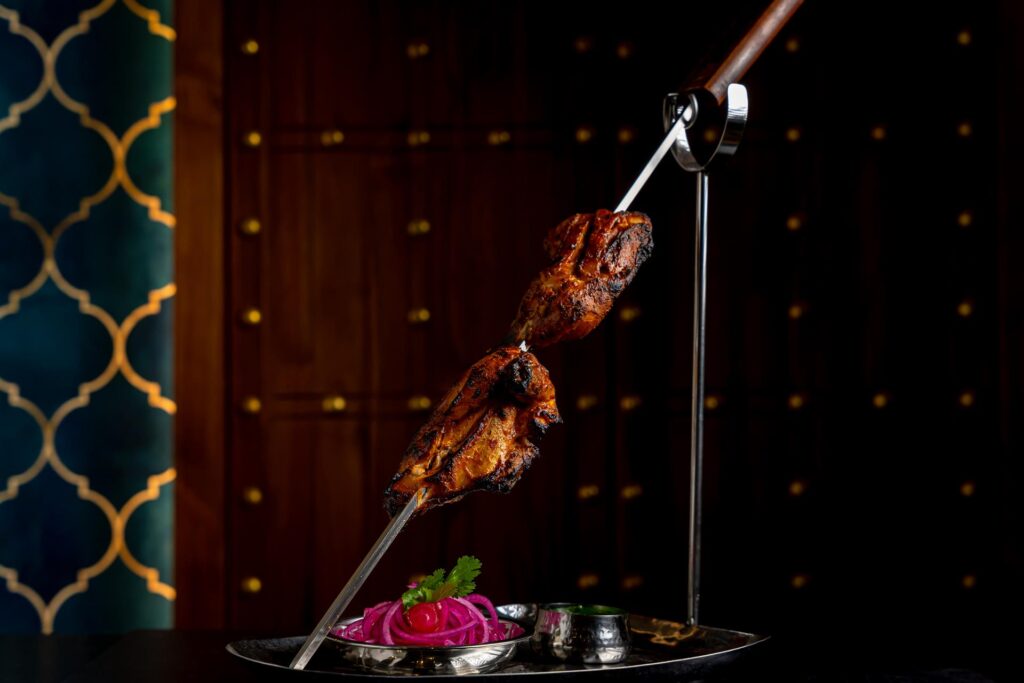 The restaurant's signature kebabs are not to be missed. The Pathhar Ke Kebab, cooked on stone slabs, and the Paneer Seekh Kebab are crowd favorites. The Dahi Kebabs, made from hung curd and spices, melt in your mouth and leave you craving for more.
The Biryani section of the menu deserves special mention. The Chicken Biryani is aromatic and flavorful, while the Malabar Bone Marrow Pulao is a unique dish that combines the richness of bone marrow with the subtle flavors of Malabar spices.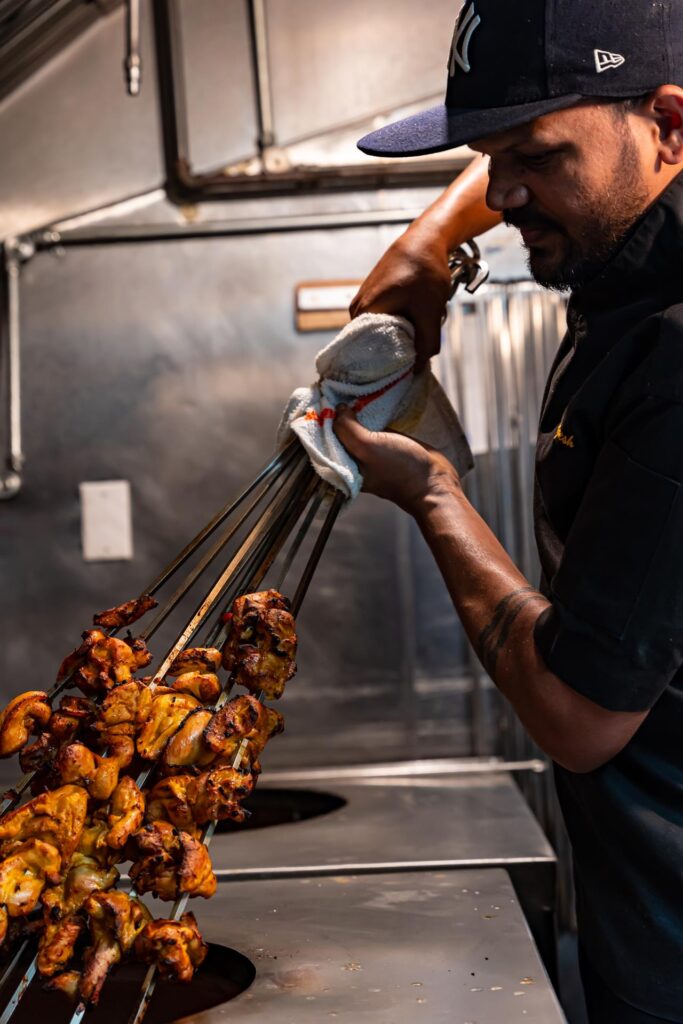 Vegetarians are well catered for with dishes like Paneer Kofta and Vegetarian Kebab. The Paneer Butter Masala, with its silky gravy and soft paneer cubes, is a must-try.
To round off your meal, indulge in some Kheer – a traditional Indian rice pudding that's the perfect end to a gastronomic journey.
At Kebab Aur Sharab, every dish tells a story – a story of tradition, flavor, and love for food. So why wait? Embark on this culinary journey and experience Indian cuisine like never before.