Jammu and Kashmir [India], March 16 (ANI): The Jammu and Kashmir administration has launched a range of public outreach programmes to address and resolve the problems of the people by visiting them.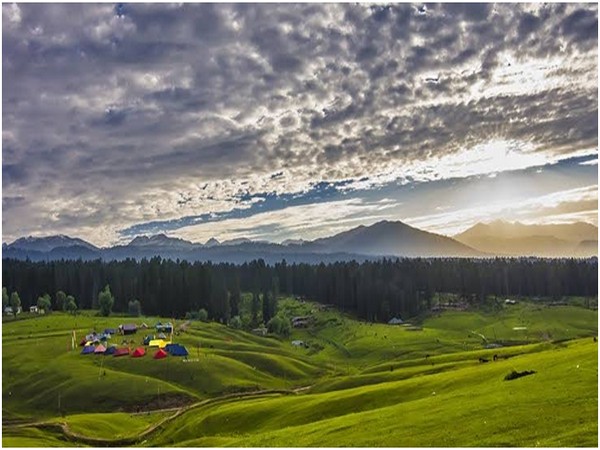 The initiative has been showing positive results.
The public darbars organised by various departments are being warmly received by the people at the local level and being seen as satisfying the needs of the local populace.
The administration organised a public forum in this regard in the backward and hilly areas of the Kokarnag constituency of the Anantnag district.
Dozens of local residents attended the Awami Darbar, with the Gujjar community, in particular, ensuring their attendance and conveying their demands to the authorities for resolution. Several Kokarnag town officers attended the public darbar, including ADC Anantnag, Gulzar Ahmed, DDC chairman, Anantnag Muhammad Yusuf Gorsi, DDC Veri Nag Pir Shehbaz, SDM Kokarnag, Tehsildar Kokarnag, D. FO Anantnag, and DDC Kokarnag Munira Akhtar, BDC Kokarnag, among others.
At one such outreach event, one of the officials at the Awami Darbar addressed the people, personally assuring them that their problems would be resolved. The officials further assured locals that they would always be at the forefront of bringing them relief and respite.
Those attending the meetings demanded that local residents be given preference if workers or labourers are needed for the construction of the Wailu, Singapura Tunnel, saying that it would open up means of livelihood for the poor.
Apart from that, residents also informed authorities about the lack of other basic services in the area such as electricity, water, as well as flagging the paucity of roads. They demanded that the existing roads be repaired, supply of drinking water ensured, and electricity bills be discounted.
"The area gets electricity supply for a maximum of six months. There is no electricity during winter, especially on snowy days. Yet, people are charged monthly electricity fees," a local resident said.
After listening to the public grievances, the officers assured locals that all necessary steps would be taken to meet their demands and that all efforts would be undertaken to resolve their issues in the coming days.