Jammu, May 28 (PTI) The third edition of the Patnitop marathon organised in Jammu and Kashmir's Udhampur district witnessed the participation of over 550 enthusiastic runners and fitness lovers from different parts of the country.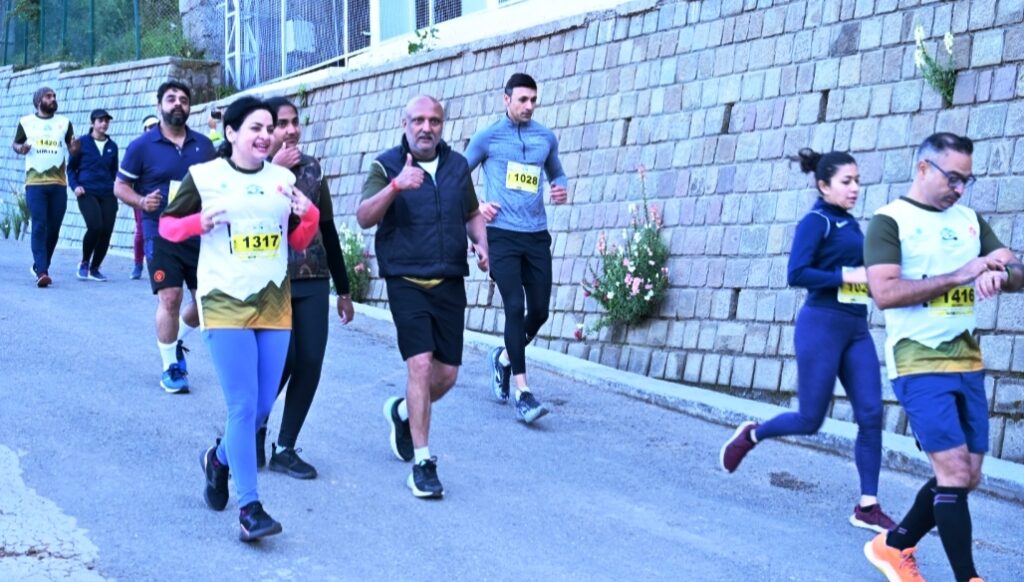 Known as India's most beautiful hill race, the Patnitop marathon is an initiative of Kapil Arora, an International Tri-Athlete, Ultramarathoner and a Fit India ambassador, an official said.
Arora's initiative was supported by the Patnitop Development Authority, Directorate of Tourism Jammu, district administration Ramban and Udhampur and Sky view by Empyrean, Patnitop, he said.
The official said that the marathon, organised under the 'Visit Patnitop' event series, was held in four categories — 21.09 km, 10 km, 5 km and 1 km. The 1 km category was introduced for the children this time.
The race was flagged off by Udhampur Deputy Commissioner Sachin Kumar Vaishya.
Winding trails, scenic views and cool breeze all through the marathon route made it special for the participants coming from different states such as Delhi, Haryana, Gujarat, Andhra Pradesh, Maharashtra, and Punjab, the official said.
In the 21.09-km category, Akshay Sharma bagged the fastest male runner award, and Rimpy Sharma for fastest female runner.
In the 10 kms category, Raghav Sharma won the award for fastest male runner, and deputy commissioner Jammu Avny Lavasa, for fastest female runner.
In 5 km, Sunil Kumar was the fastest male runner, and Ayushi Gupta, was the fastest female runner, the official said.
The event was supported and participated by some of the notable members of India's runners' community, including Ramanjeet Oberoi, who started his running journey at the age of 54 and has completed 140 marathons in the last 10 years, and Dr Pallavi Vengurlerkar, an Ironman athlete, an avid marathoner and Black Belt in Karate Martial Arts, the official said.
Chief Executive Officer of the Patnitop Development Authority, Thakur Sher Singh said, "The marathon is growing with every edition and bringing together the acclaimed running community from all over the country to Patnitop Tourism Circuit."
"A lot of the participants in today's event were visiting and experiencing Patnitop for the first time. Such events reiterate our commitment to wellness and sustainable tourism," he said.