Jammu, Mar 14 (PTI) Jammu and Kashmir Lieutenant Governor Manoj Sinha on Tuesday presented gallantry awards and distinguished service decorations at the Jammu and Kashmir Police Investiture Ceremony held at the Raj Bhawan here, an official spokesperson said.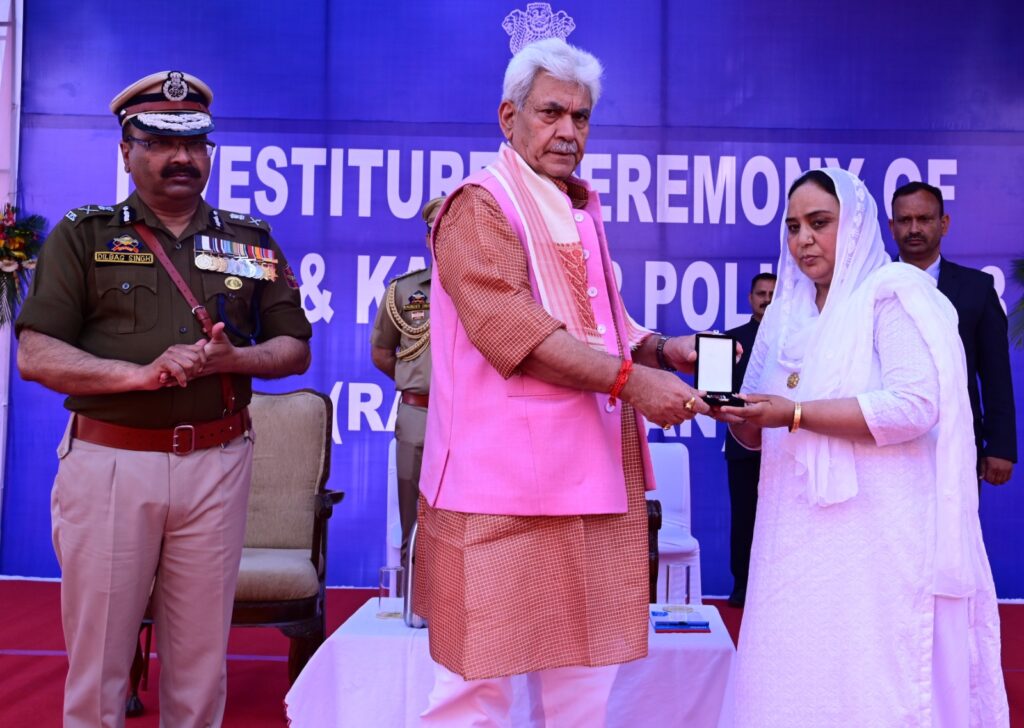 During the ceremony, 218 medals were conferred by the Lt Governor to police personnel.
One President's Police medal for gallantry was awarded to constable Imtiyaz Ahmad (posthumously for 2019) who laid down his life during a terrorist attack at SoG camp, Pulwama.
The medal was received by his wife Shahnaz Akhtar, the spokesperson said.
He said police medals for gallantry were awarded to 157 personnel. Police medals for distinguished services were awarded to three retired officers while medals for meritorious services were awarded to 57 officers.
Advisor to Lt Governor, R R Bhatnagar and DGP Jammu and Kashmir Police Dilbag Singh and other senior police officers were present on the occasion.
Singh, in his message, paid rich tributes on behalf of the Jammu and Kashmir Police family to the fallen heroes of police and other security forces who made the supreme sacrifice while protecting national interests.
He said the nation is indebted to the bravehearts who served the nation and its citizens till their last breath.
He congratulated the recipients and their families for the prestigious recognition and said getting rewarded is not only a matter of pride but an important and memorable moment for the awardees which they would cherish forever.