Doda (Jammu and Kashmir) [India], February 5 (ANI): The people of Doda district in Jammu and Kashmir have been facing tough times as they were compelled to evacuate their residences after some houses developed cracks due to land subsidence in the area.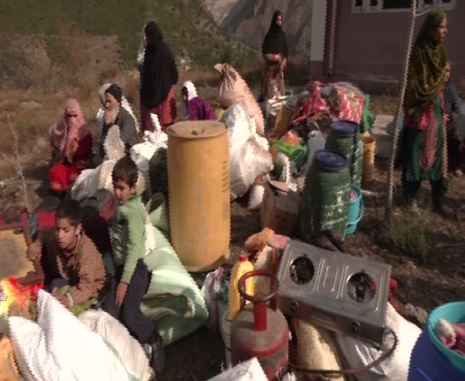 Talking to ANI, a local resident said that the team of geologists who visited them on Friday have not disclosed the cause behind the unfortunate incident and urged Lieutenant Governor of Jammu and Kashmir Manoj Sinha to allocate land so that they can construct a safer place for themselves and their families.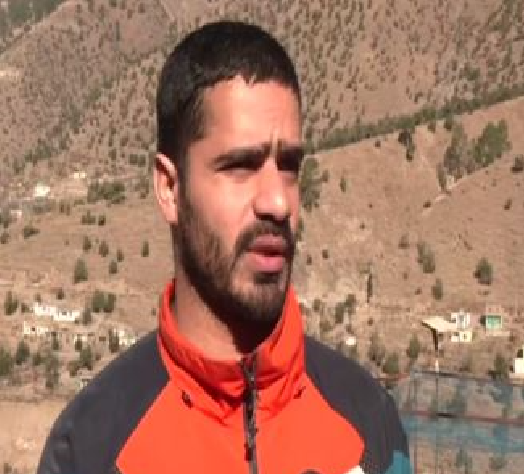 "A team of geologists visited here yesterday and took the samples after conducting the survey. The results of the survey are yet to arrive, they have not even said anything to the Sub-Divisional Magistrate (SDM)," the local said.
"I only request the L-G to allot some place for the people who have lost their houses. Even the allotted land would work, we will construct something for survival," he added.

A team of scientists from the Geological Survey of India (GSI) visited Doda on Friday to analyse land subsidence after some houses developed cracks.

Deputy Commissioner of Doda, Vishesh Paul Mahajan, said to ANI that 19 houses have developed cracks along with two other structures. "The GSI team is on the task and has taken samples, they will give us details as to what is actually happening here. Actions to be taken accordingly under Disaster management," he said.
Meanwhile, the affected people also raised concerns about the lack of shelter over their heads during this winter season.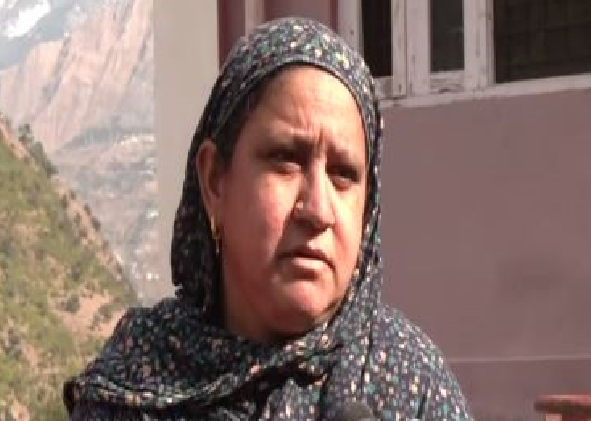 A resident, Zona Begum said, "We are already very much stressed with this bitter cold here, which we have been tolerating and then this incident. We are scared. Where should we take our children to? Currently, we have been directed to shift to a school. The schools too would reopen from the 20th and they will remove us. Where would we go then?"

She further appealed to the government to arrange for a place for all the affected homeless people to reside.

Another lady here, Mosam Begum said that they have been living under the sheds in dark for two days and have also reiterated the need for a place to survive during these tough days.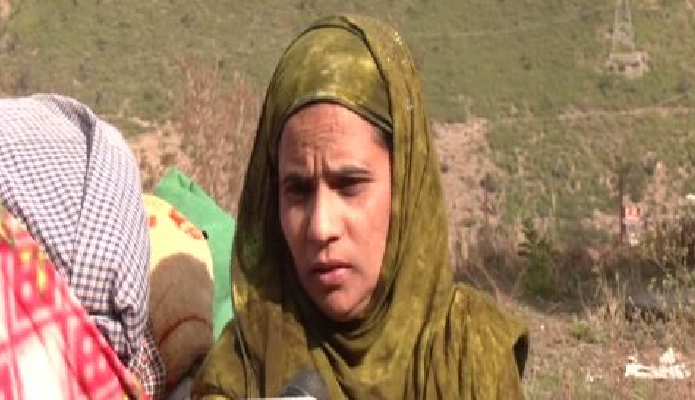 "We are living here, under the sheds since the day before yesterday and there have been no lights. We are distraught. I appeal to the governor and Prime Minister Narendra Modi to help us with a place to spend our tough days," Mosma Begum told ANI.
After Uttarakhand's Joshimath, cracks appeared on the walls of some houses in Jammu and Kashmir's Doda, prompting the administration to evacuate and shift families to a safer location.

According to locals, cracks have appeared on as many as 21 structures. "21 structures were affected yesterday. Zone of influence is limited to the same, as observed today morning," SDM Amin Zargar told ANI on Saturday.

The SDM further informed that the situation was under control and that the Geological Survey of India shall submit a report to the government after the completion of its study.

"The situation is being regularly monitored by the Doda's Deputy Commissioner and his senior officers. The situation is currently under control. The Government has also sent a team from the Geological Survey of India and they are conducting their studies and will submit their report to the government. The people have vacated the area," he said.

SDM Zargr said on Friday that the cracks were initially observed in one house in December 2022, which has now started to aggravate and has reached other structures as well.

"Cracks were reported in a house in December in the Doda district. Till yesterday, six buildings developed cracks, but now these cracks have started to increase and the area can be seen sinking as several structures in the area have developed cracks," Athar Amin Zargar said.