Jammu-based artist So Dee has released his latest single "Who Knows" featuring the iconic Indian rapper Yo Yo Honey Singh. The music video of the song, shot in the United Arab Emirates, has been viewed by millions of fans worldwide.
The video features stunning landscapes of the UAE, including lavish vehicles like Rolls Royce cars and yachts, and beautiful foreign models. The song has a fusion of Punjabi and English lyrics, capturing the essence of modern-day life. So Dee's unique style and catchy beats have already garnered him a dedicated fan following.
The collaboration with Honey Singh, one of India's most famous and accomplished rappers, has taken So Dee's music to new heights. The two artists complement each other perfectly, with Honey Singh's signature Punjabi rap style blending seamlessly with So Dee's unique sound.
"Who Knows" is a visual spectacle, showcasing the luxurious lifestyle of the rich and famous. The video's opulent visuals, combined with the upbeat music, make it a must-watch for fans of Punjabi music.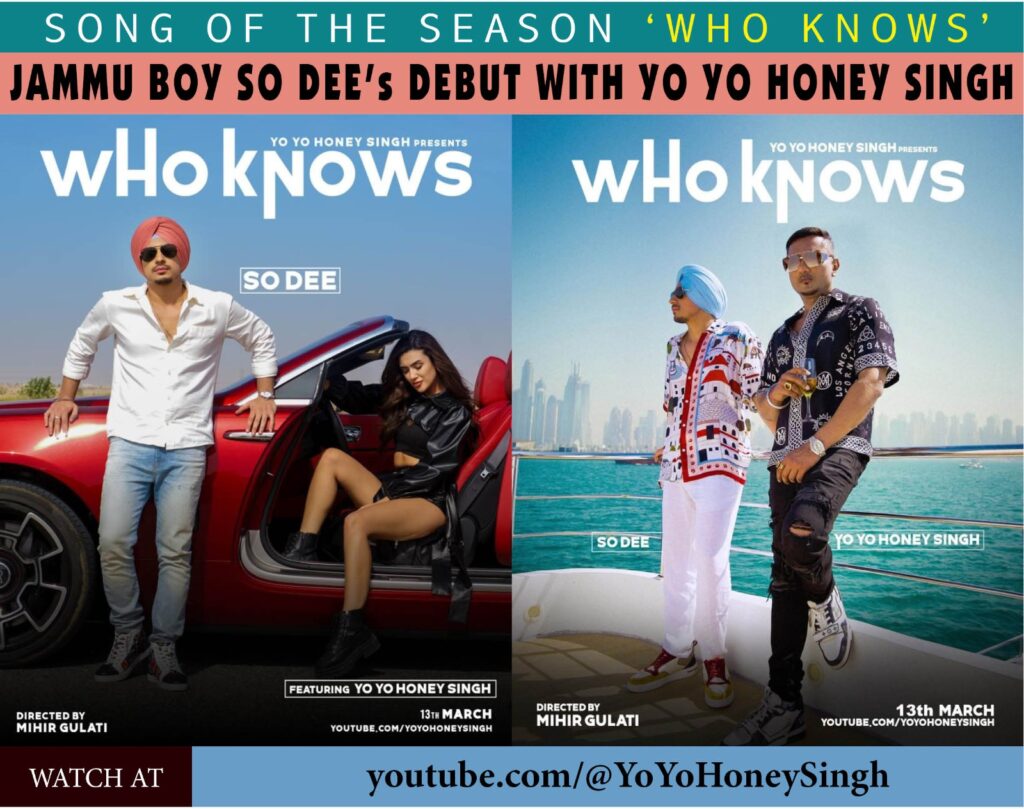 So Dee's journey from a small city in India to collaborating with one of India's biggest music icons is an inspiration to aspiring musicians everywhere. His dedication, hard work, and unique talent have helped him carve out a niche in the highly competitive world of music. With the release of "Who Knows," So Dee has cemented his place in the music industry and is sure to leave a mark on the global music scene for years to come.