Washington [US], March 28 (ANI): 'Indiana Jones and the Dial of Destiny' is eyeing a premiere at the Cannes festival, The Hollywood Reporter has confirmed.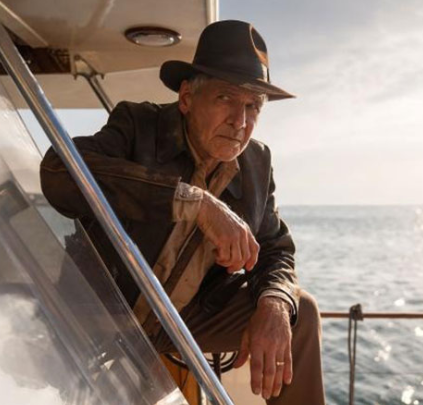 The French festival will run from May 16-27, with 'Dial of Destiny' eying a day two or day three debut.
'Indiana Jones and the Kingdom of the Crystal Skull' debuted at the fest fifteen years ago. A year ago Paramount's Top Gun: Maverick, was screened at Cannes. And in 2018, Lucasfilm brought 'Solo: A Star Wars' to the fest.
'Dial of Destiny' once again stars Harrison Ford as Jones, with Phoebe Waller-Bridge joining the franchise as the archaeologist's goddaughter. Filmmaker James Mangold directed the feature, which centres on 70-year-old Indiana Jones. (Ford is 80 in real life.)
Mangold previously told of meeting Ford the character at this age. "It's not just a movie about a hero in his twilight years who is called back into action. It's more than just that his bones might ache, it's that his soul might ache, or that some of his optimism or sense fitting into the world might have evaporated."
Ford previously starred in four Steven Spielberg-directed features: Raiders of the Lost Ark (1981), Temple of Doom (1984), The Last Crusade (1989) and Crystal Skull (2008).