Chairperson DDC presides over public outreach event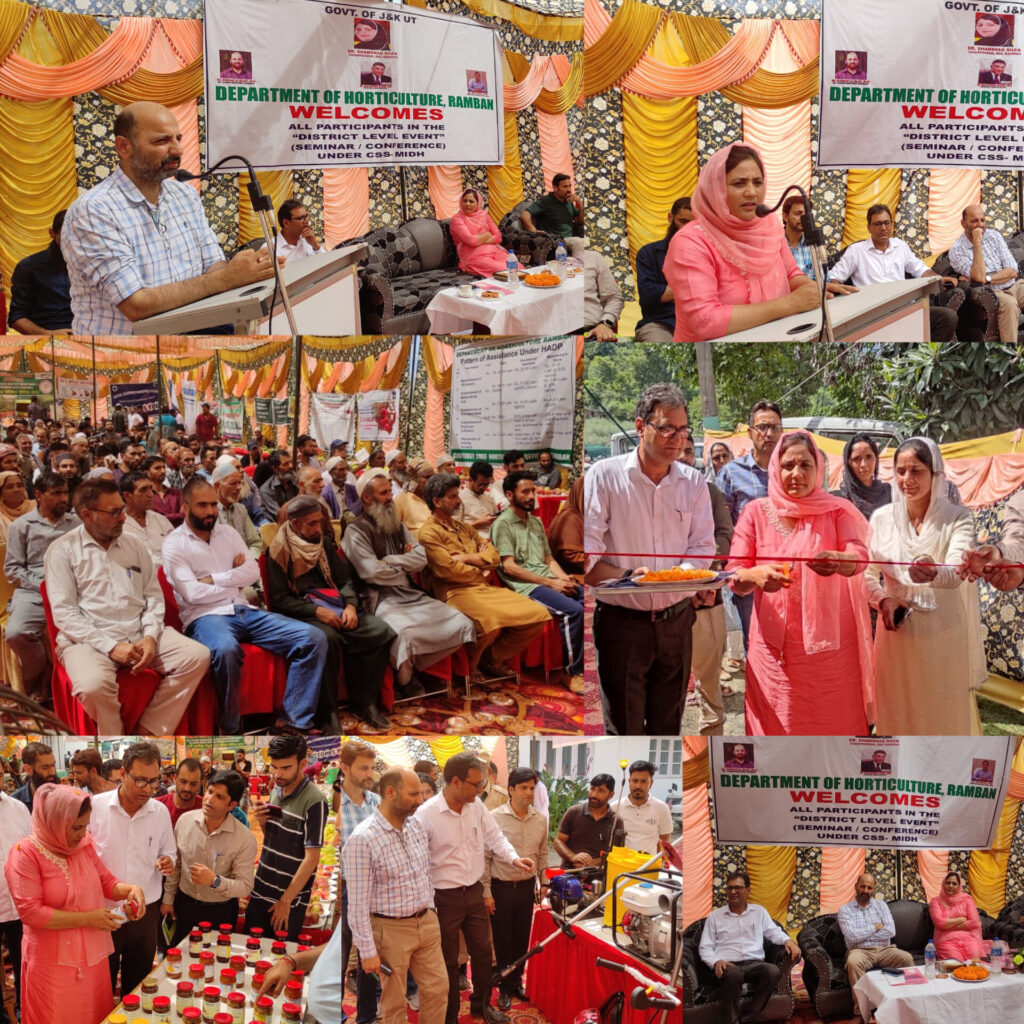 RAMBAN, September 19: Horticulture Department, Ramban today organized a district level event under the centrally sponsored scheme Mission for Integrated Development of Horticulture (MIDH) here at Govindpura  Maitra.
The Programme was chaired by Chairperson District Development Council Ramban Dr. Shamshad Shan. Around 350 growers participated in the event and acquired knowledge about horticulture practices and technology.
 Dr. Shan appreciated the work being done by the Horticulture Department and advised the participants to avail the incentives of the schemes launched by the Government for the farmers and orchardists.
She also laid emphasis on FPOs to come forward in unison and become the leader in agriculture and allied sectors.
Later, the Deputy Commissioner Mussarat Islam spoke at length, covering all the horticulture schemes being implemented in the district and encouraged the participants to acquire the skills of fruit and Vegetable preservation, which can ultimately fulfill the needs at home scale and establishment of entrepreneurship for economic gains/earnings. He emphasized on Desi and organic produce.
The DDC Chairperson and Deputy Commissioner also inspected the stalls of different fruit samples, machinery and equipment stalls and products displayed by the growers and allied departments.
Earlier, the Chief Horticulture Officer Anil Kr Gorka welcomed the guests and participants and briefed about the schemes of the horticulture department like Capex budget, Modified High Density, Holistic Agriculture Development Programme, SMAM, PMKSY, ATMA, RKVY etc. He informed farmers about the incentives provided by the government for fruit processing and preservation units. "Under UT CAPEX units can be established for which the male entrepreneurs can avail 50% subsidy, whereas females can avail subsidy up to 60%" he said.