PULWAMA, May 23: The Department of Youth Services and Sports  Pulwama is organising numerous activities in different games and sports to commemorate the G-20 Summit.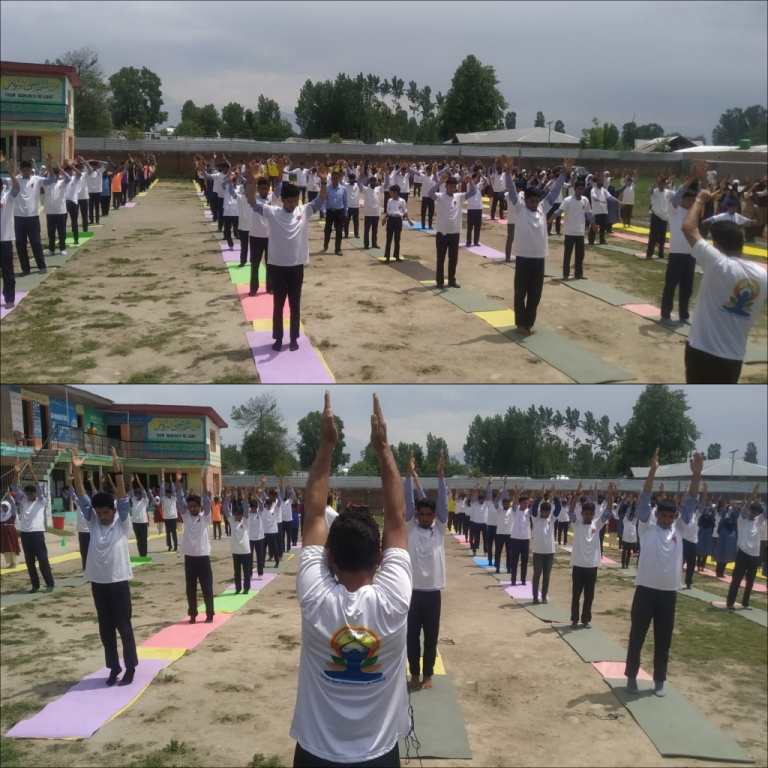 In this regard, the District Youth Services and Sports Zone Tahab Pulwama today celebrated a grand Yoga Day at Mahboob-Ul- Aalam Public Middle School Lassipora Tahab Pulwama  to create awareness about the scheduled important event of G-20 event being conducted at Srinagar under India's presidency.
Speaking on the occasion, ZPEO said that the main aim of the event is to motivate more  and more School going children towards sports activities to remain physically fit and to prevent themselves from drugs abuse and other social evils.
Both, male and female students of various Educational Institutions participated in this Yoga event in huge number.
G-20 Yoga event at Lassipora Tahab Pulwama witnessed the participation of around 500 students from different Educational Institutions who performed different Asnas of Yoga under the guidance of professionally trained Yoga teachers.
The Headmaster, MAP, SHO Lassipora, SDPO Lassipora, officers and other officials of Youth Services and Sports were also present.