Washington [US], January 21 (ANI): Okay, so let's break it to you all! Dennis Quaid has signed on to star opposite David Oyelowo in Taylor Sheridan's upcoming legal drama 'Bass Reeves'.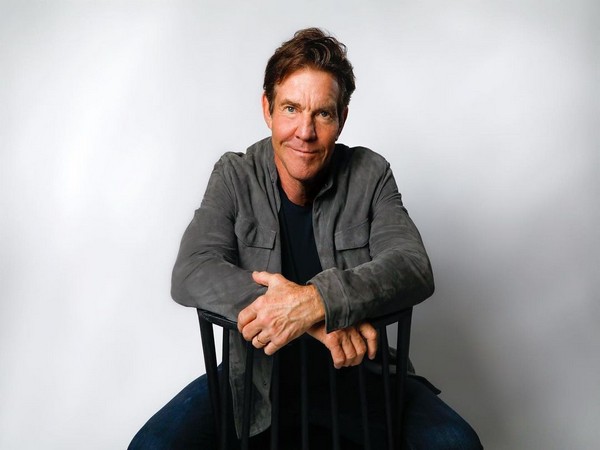 According to Variety, a US-based news outlet, the series, which is currently filming in Texas, will see Oyelowo play the legendary titular lawman. Per the official description, "Reeves was known as the greatest frontier hero in American history and also believed to be the inspiration for 'The Lone Ranger.' He worked in the post-Reconstruction era as a federal peace officer in the Indian Territory, capturing over 3,000 of the most dangerous criminals without ever being wounded."
Sherrill Lynn, a deputy U.S. Marshall, will be played by Quaid. Apart from Oyelowo, he is the first actor to have been formally confirmed for the series.
As per a report by Variety, in his prolific career, which dates back to the 1970s, this is one of the few TV roles Quaid has played. Previously, he appeared on the television programmes "Merry Happy Whatever," "The Art of More," and "Vegas." He has starred in various films, including "The Rookie," "The Day After Tomorrow," "Traffic," "Frequency," "The Parent Trap," "The Right Stuff," "Breaking Away," and "Midway," among many more.
The Bass Reeves series was initially mentioned in September 2021, when Oyelowo announced that he had struck an overall contract with Paramount (formerly ViacomCBS) and MTV Entertainment Studios under his Yoruba Saxon label. Together with Chad Feehan, David C. Glasser, Oyelowo, Jessica Oyelowo, David Permut, Ron Burkle, Bob Yari, and David Hutkin, co-creator of "Yellowstone" Taylor Sheridan executive produces. The show is made by Sheridan's Bosque Ranch Productions, Oyelowo's Yoruba Saxon, 101 Studios, MTV Entertainment Studios, and Sheridan.