New York [US], June 20 (ANI): Prime Minister Narendra Modi will during his visit to New York on Tuesday meet a galaxy of leaders from various walks of life, including Tesla co-founder Elon Musk, astrophysicist Neil deGrasse Tyson, and American investor Ray Dalio among others.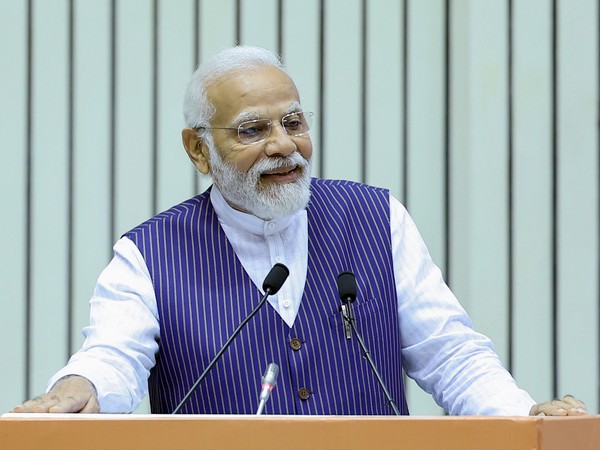 PM Modi is set to meet around 24 people in New York which includes Nobel laureates, economists, artists, scientists, scholars, entrepreneurs, academicians, health sector experts, and more, officials said.
The PM will also meet Grammy award-winning Indian-American singer Falu (Falguni Shah), World Bank Senior Vice President Paul Romer, Essayist Nicholas Nassim Taleb, Author Jeff Smith, former US Trade Representative Michael Froman, American diplomat Daniel Russel, Bureaucrat Elbridge Colby, American physician Dr Peter Agre, Author Dr Stephen Klasko and musical artist Chandrika Tandon.
There will be conversations to achieve better synergy and understand the developments in the US. The Prime Minister will invite people to collaborate with India, officials said.
PM Modi, on Tuesday, emplaned for the United States for his first historic State visit.
Prior to leaving for the US, PM Modi tweeted, "Leaving for the USA, where I will attend programmes in New York City and Washington DC. These programmes include Yoga Day celebrations at the @UNHQ, talks with @POTUS @JoeBiden, address to the Joint Session of the US Congress and more."
PM Modi was invited by the US President Joe Biden and First Lady Jill Biden. The visit will commence in New York where the Prime Minister will lead the celebrations of the International Day of Yoga at the United Nations Headquarters on June 21.
PM Modi will then travel to Washington DC, where he will receive a ceremonial welcome at the White House on June 22 and meet President Biden to continue their high-level dialogue.
President Biden and First Lady Jill Biden will host a State Dinner in honour of the Prime Minister the same evening. The PM will also address a Joint Sitting of the US Congress on June 22.