Also takes stock of the Mother Orchard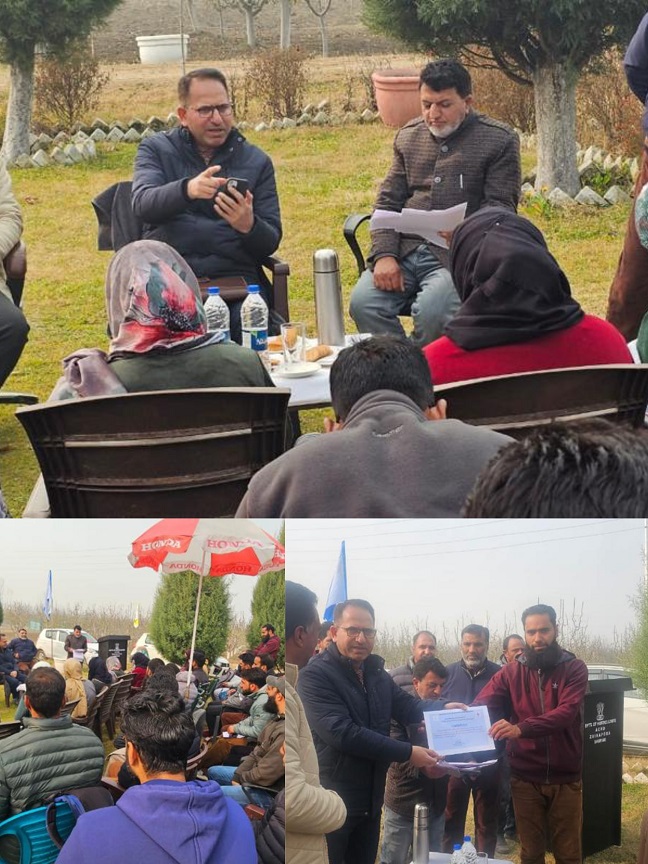 SRINAGAR, November 20: Director Horticulture Kashmir, G. R. Mir today visited the Advanced Centre for Horticulture Development (ACHD) at Zainapora, Shopian, as part of an inspection of the facilities and initiatives being implemented under the Holistic Agriculture Development Plan (HADP). The Director also took stock of the Mother Orchard being developed at the farm.
During the visit, Director Horticulture actively engaged with the newly recruited Horticulture Technicians, who recently completed a one-month orientation-cum-training programme at the farm. In recognition of their successful completion of the training, certificates were distributed to 50 trainees.
In his address to the trainees, the Director shared valuable insights and advice regarding the evolving landscape of horticulture practices. He emphasized on the importance of adopting innovative and sustainable techniques for fruit cultivation, urging the trainees to contribute to the growth of the horticulture sector.
The event was attended by Farm Manager of ACHD, Zainapora, Divisional Training Officer, and other officers of the department.
The Director also conducted a general review of the farm's operations, ensuring that it aligns with the objectives outlined in the Holistic Agriculture Development Plan.