JAMMU, May 24: On the occasion of the International Biodiversity Day on May 22, students of KC Paryavaran Sadan along with their teachers Kamaljeet Kour, Rahul Thakur and Ambedkar Gupta visited local Paloura Park for the plantation of trees and to carry out a general cleanliness drive.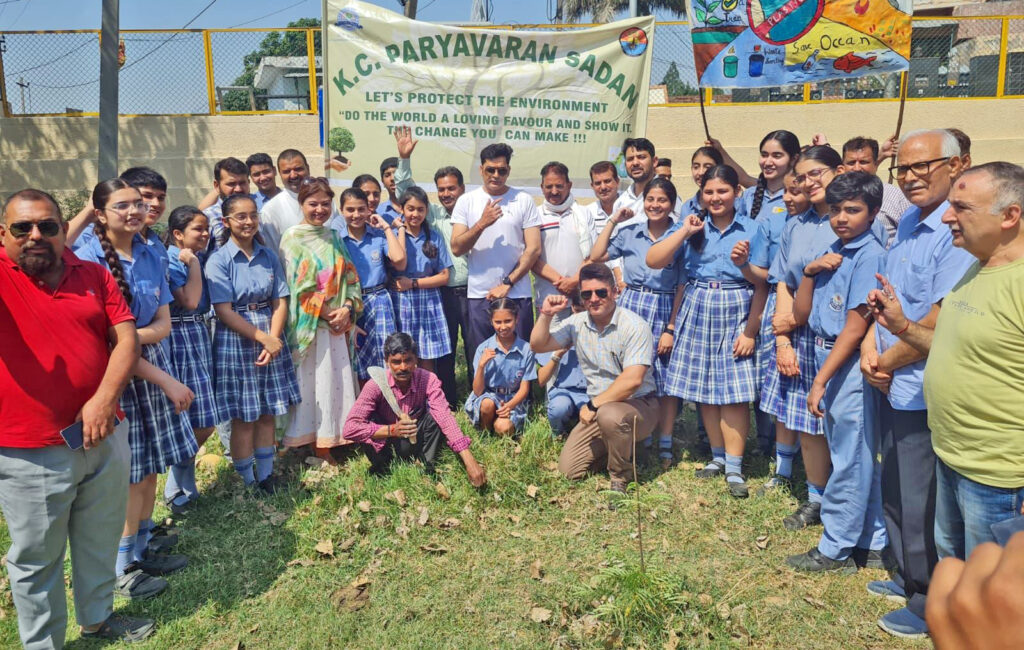 KC Paryavaran Sadan, or the school environment club, has been undertaking different activities for the sustainable conservation of environment such as drip irrigation, vermicomposting, herbal gardening, making of eco bricks, and plantation of trees.
The campaign at Paloura Park was started around 6 months ago and today's visit was in
continuation of it. The Paryavaran Sadan members were welcomed by Corporator Surinder
Sharma and DFO Sunil Manhas, along with their teams who were there to educate students
about the surroundings. Mr. Surinder Sharma appreciated the efforts of KCPS students for
keeping the surroundings clean and green. He also ensured all the support to the students in
carrying out their mission. On this occasion students planted many trees in addition to the ones planted by them during their previous visit, in order to add floral diversity to the region.
They reiterated their resolve to take care of the park by visiting it frequently.
They were also provided with refreshments during the visit. Students also carried out a
cleanliness drive, collected the litter found in the park and put it in the dustbins. They thanked
Corporator Sharma, DFO Manhas and their teachers for their valuable guidance and for making them aware of their responsibilities towards environment and its sustainability.
(NOTE: PRESS RELEASE PUBLISHED AS RECEIVED)