KULGAM, March 14: For Promotion of  round the year  mushroom cultivation in the district  Agriculture Production and Farmers Welfare Department today distributed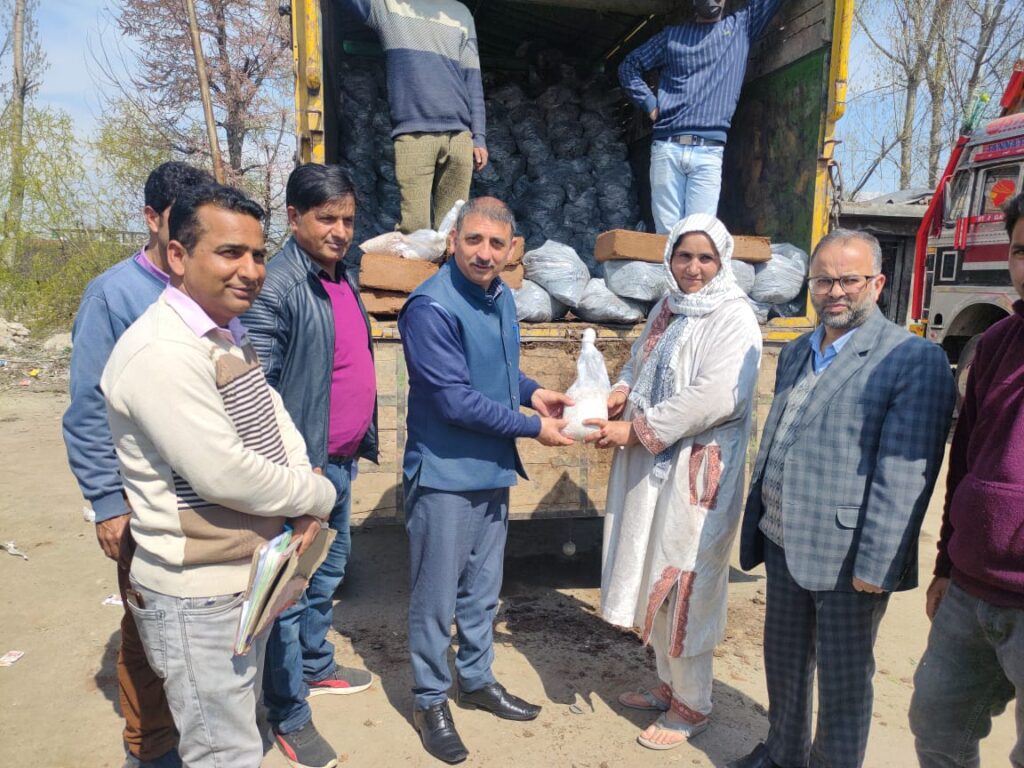 twenty Mushroom units among the members of NRLM-Kulgam who were trained in cultivation of mushroom by the Department of Agriculture in collaboration with JKB RSETI.
These units were distributed among the beneficiaries by ADDC Kulgam Showkat Ahmad Rather here at Laroo Kulgam.
Chief Agriculture Officer Sartaj Ahmad and other officers from the Agriculture department were also present on the occasion.
ADDC stressed upon the Chief Agriculture Officer to provide technical assistance to farmers to make mushroom cultivation more profitable .
At the outset, the Chief Agriculture Officer highlighted the importance and scope of mushroom cultivation for sustainability and profitability to enhance the livelihood of small and marginal farmers, landless laborers, and women in the rural areas.
He emphasized and appealed to the unemployed youth of the district to come forward and adopt mushroom cultivation as a source of livelihood and become entrepreneurs.