RAMBAN, JUNE 22: District Election Officer (DEO), Mussarat Islam today chaired a meeting of officers and officials of Municipal Council and Municipal Committees of Ramban District convened here today to discuss the preparedness for  revision of Municipal Electoral Rolls- 2023.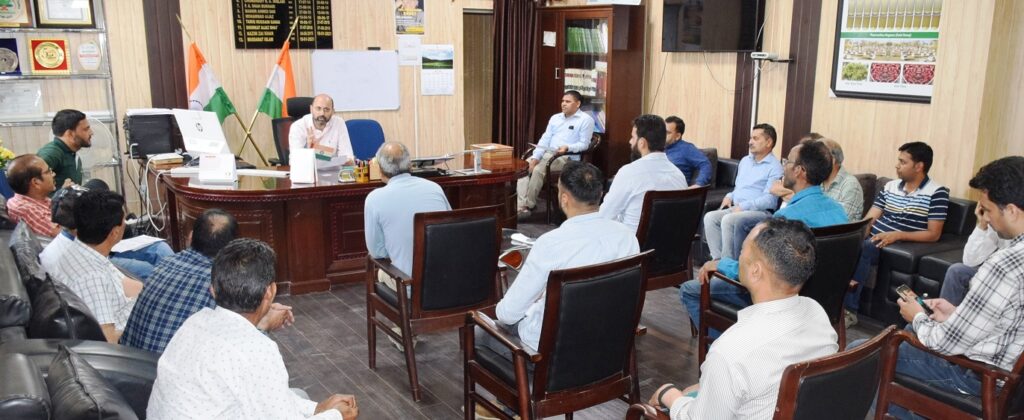 Addressing the meeting, the DEO said that the ECI has initiated slew of measures to fine-tune the electoral rolls for which ERO-NET is being used to compile an error-free voters list, besides lessening the paperwork as correct forms filled at the entry-level will be accepted through the system.
"No eligible voter should be left behind without registration," the DEO said and asked for registering the eligible voters in both General and Municipal electoral roll simultaneously.
The DEO directed the concerned staff to establish a dedicated setup at their respective offices with necessary paraphernalia so that roll revision is made in a hassle-free manner.
Earlier, hands-on training on Revision of  Municipal Electoral Rolls was imparted to BLOs, Supervisors, Dealing Assistants of Municipal Council and Municipal Committees. 
Among others, the meeting was attended by Deputy District Election Officer, Lal Chand; ERO (ACR), Giasul Haq; Executive officers of Municipal Committees, besides other officers and officials of  Election and Urban Local Bodies and National Informatics Office attended the meeting.