RAJOURI, JANUARY 25: One day ahead of   Republic Day celebrations,   Deputy Commissioner Rajouri, Vikas Kundal today   visited to   District Police Line Ground to review the preparedness for the smooth and successful celebration of the National Day.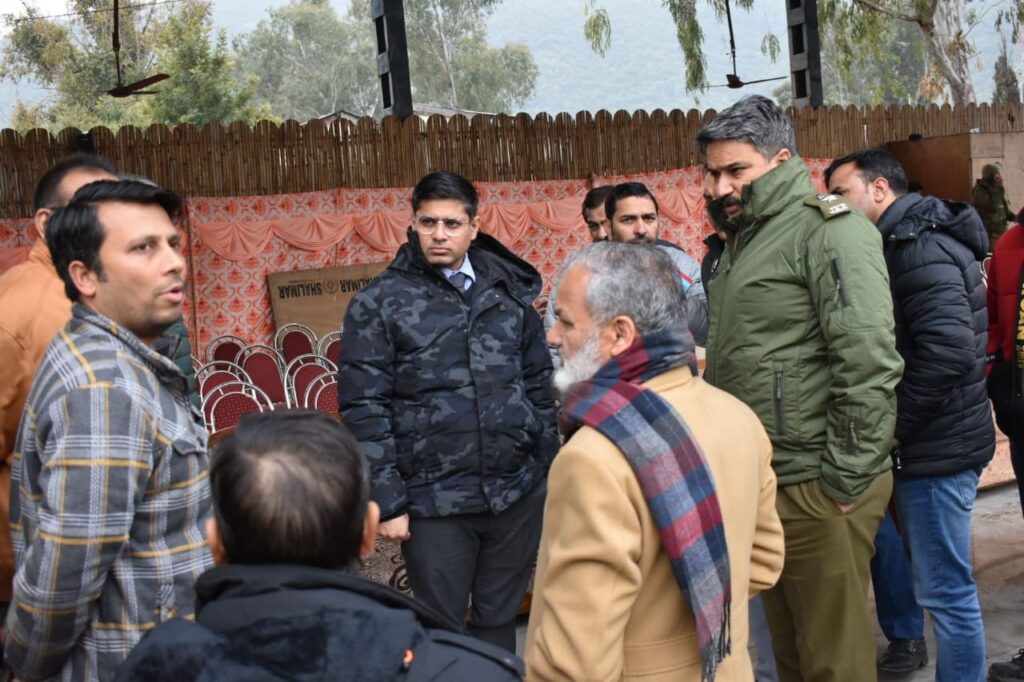 Accompanied by a team of officers, the DC reviewed the arrangements put in place by different departments at the venue including security, sitting, barricading, decoration of the venue and other suitable arrangements.
The Deputy Commissioner asked the concerned officers to work in close coordination and ensure that the day is celebrated smoothly and successfully in the district.
The DC was accompanied by ADC Rajouri, Sachin Dev Singh; ASP, Vivek Shekhar; ACR, Imran Rashid Kataria; ACD, Vijay Kumar; ACP, Sheraz Chowhan; SE Hydraulics, Sanjeev Sharma; SE PWD(R&B), Kamal Kishore and other officers.